Olive Hair Shampoo - 240ml
Regular price

Rs. 249

Sale price

Rs. 249
Anherb's olive hair shampoo uses natural ingredients such as amla, shikakai, aloe vera, neem & proteins to thoroughly cleanse your hair & scalp leaving you with smooth, moisturised hair and scalp. Get the best results by using it two to three times a week.
What's inside

Amla: Amla prevents premature hair ageing while also enhancing natural hair colour. It has antiviral and antifungal qualities that guard against dandruff and other fungal infections and enhance the health of the scalp.

Shikakai: One of the most effective Ayurvedic herbs for hair-related issues, particularly hair fall, is shikakai. Shikakai aids in cleaning the scalp of debris and surplus oil and encourages hair growth.

Aloe vera: Proteolytic enzymes found in abundance in aloe vera gel help to mend and restore damaged scalp cells. enhances the condition of hair follicles and promotes hair growth as a result. Additionally, proteolytic enzymes stimulate dormant hair follicles, aiding in hair growth.

Neem: Because of their antiseptic, anti-inflammatory, antioxidant, and healing properties, neem leaves and their extracts are frequently used. This wonderful herb is a fantastic source of the vitamins, minerals, and fatty acids required for healthy hair.

Olive: Olive oil can repair damage, strengthen hair follicles, moisturise dry hair, and keep hair manageable. Stronger hair and decreased hair fall are the results of this. Olive oil is said to improve overall hair health, which aids in hair growth.

Benefits

●Suitable for all hair types
●Deep conditioning
●Adds shine to dull hair

Direction of use

Apply the shampoo directly to wet hair and leather up, let it sit for about two to three minutes, and then thoroughly rinse it out to get healthy, shiny hair.

Share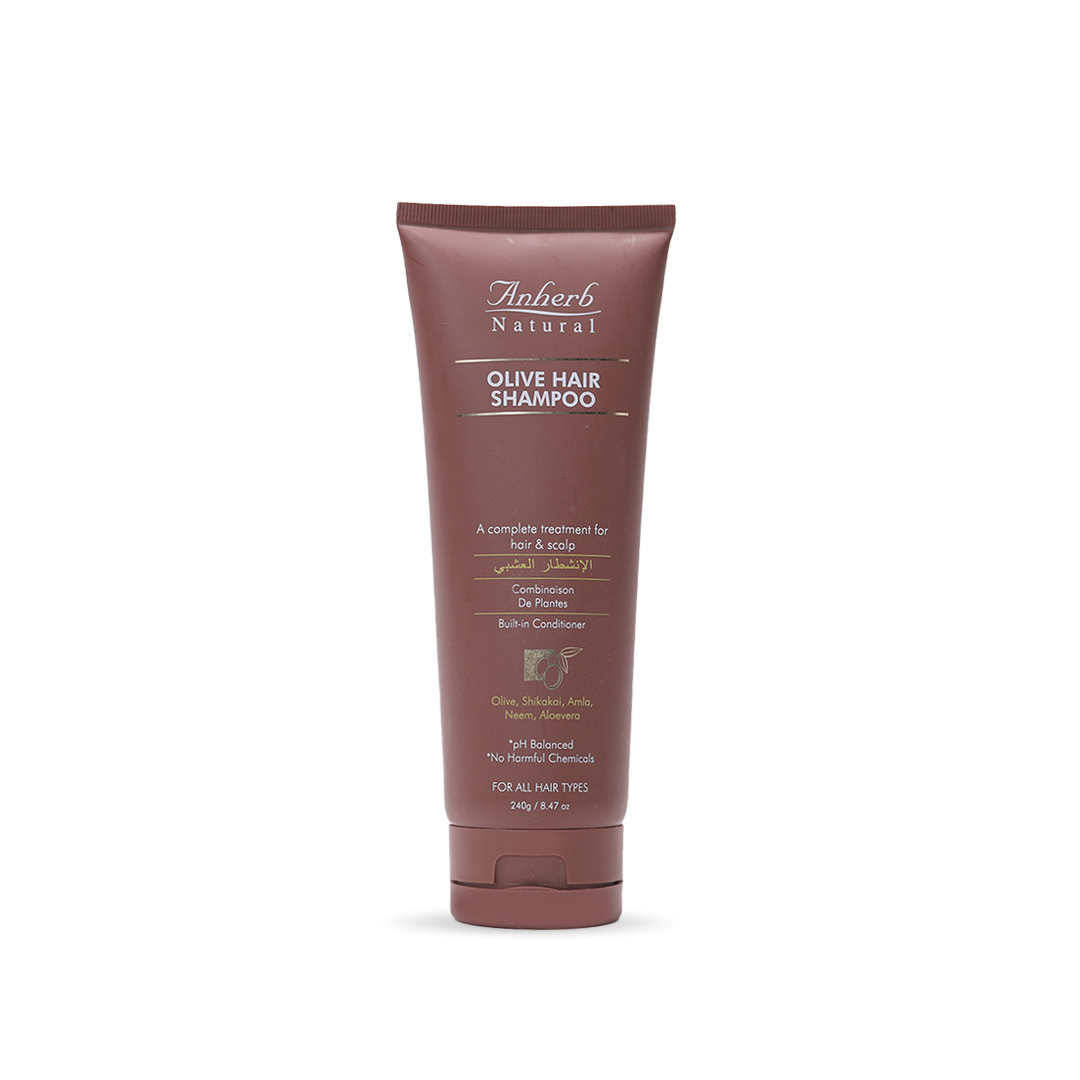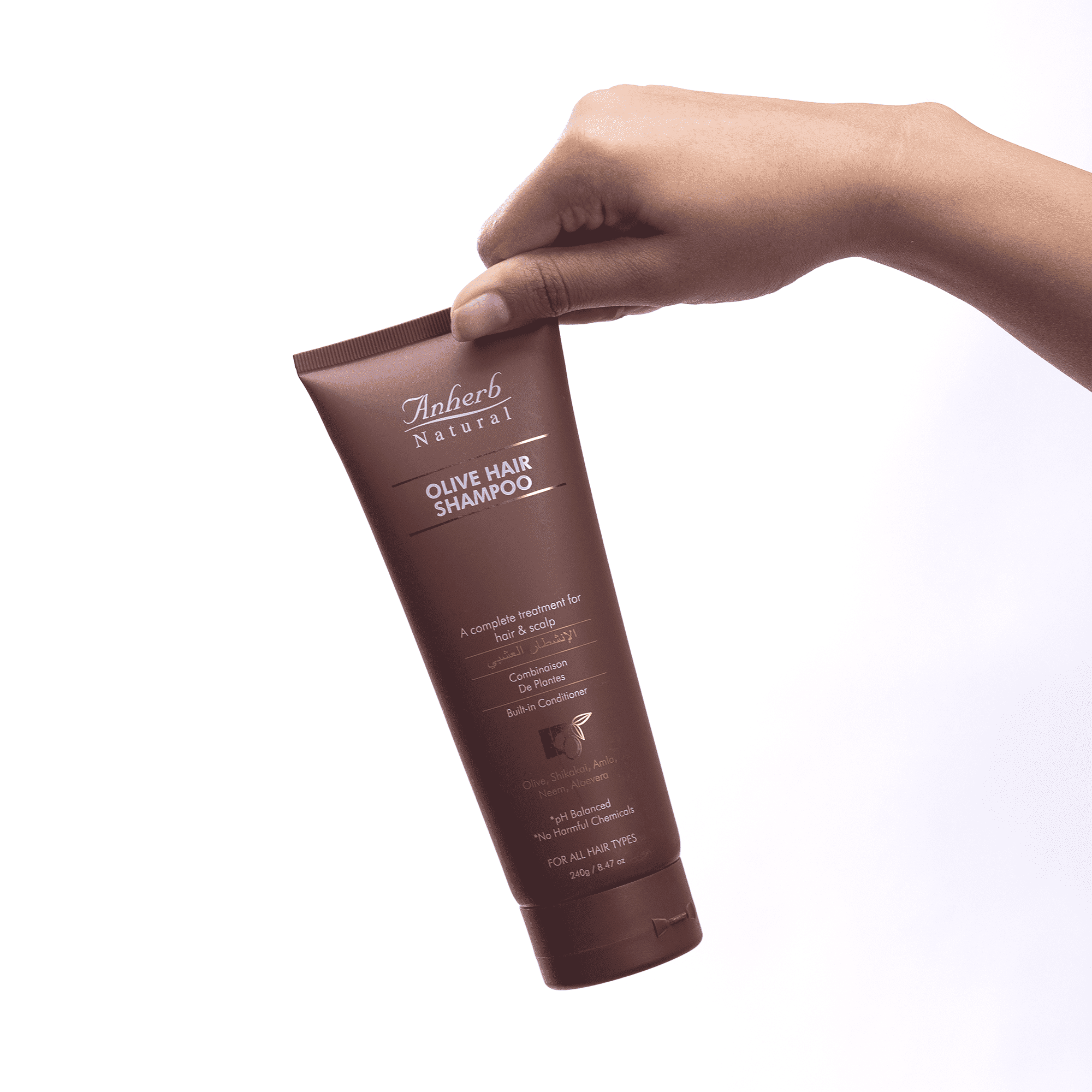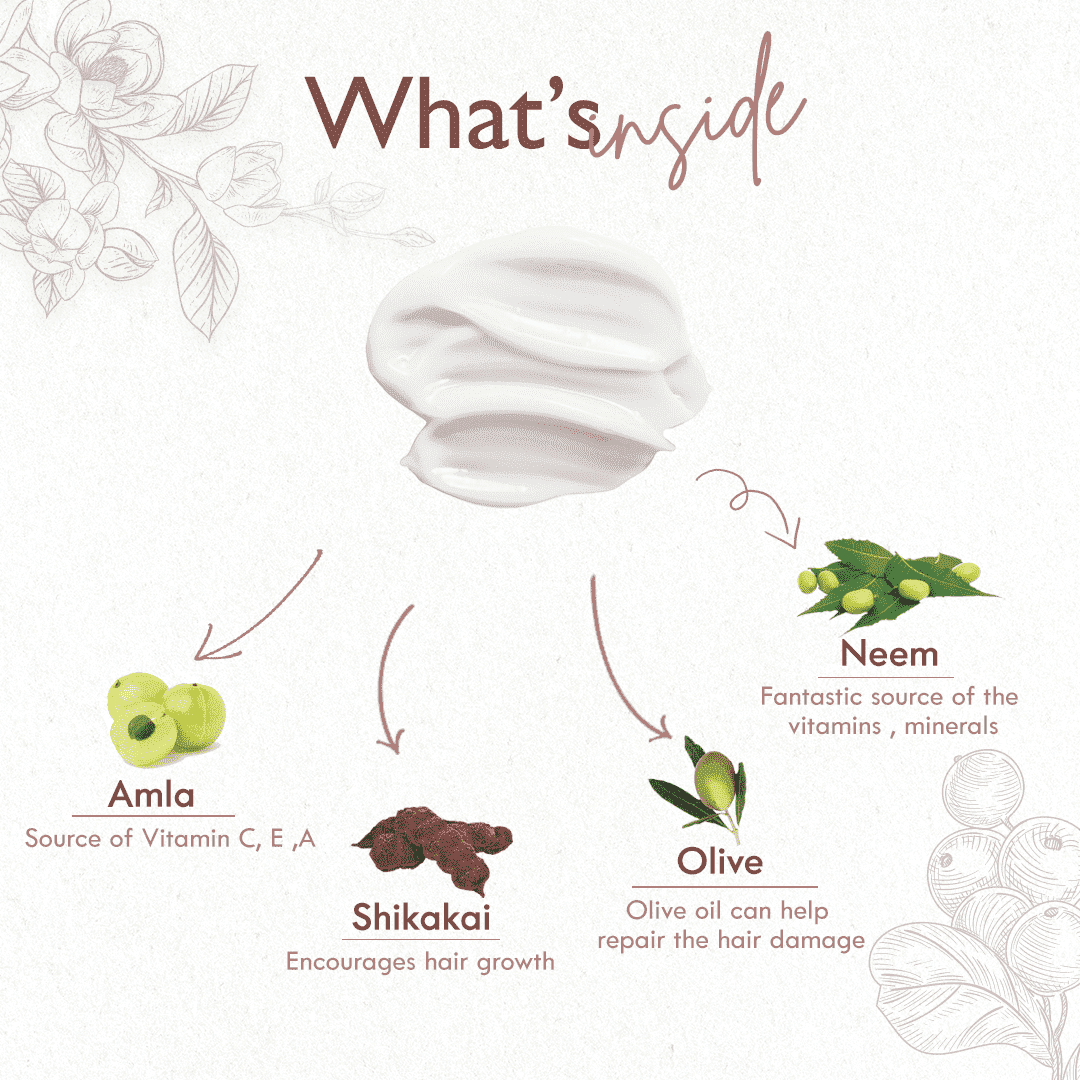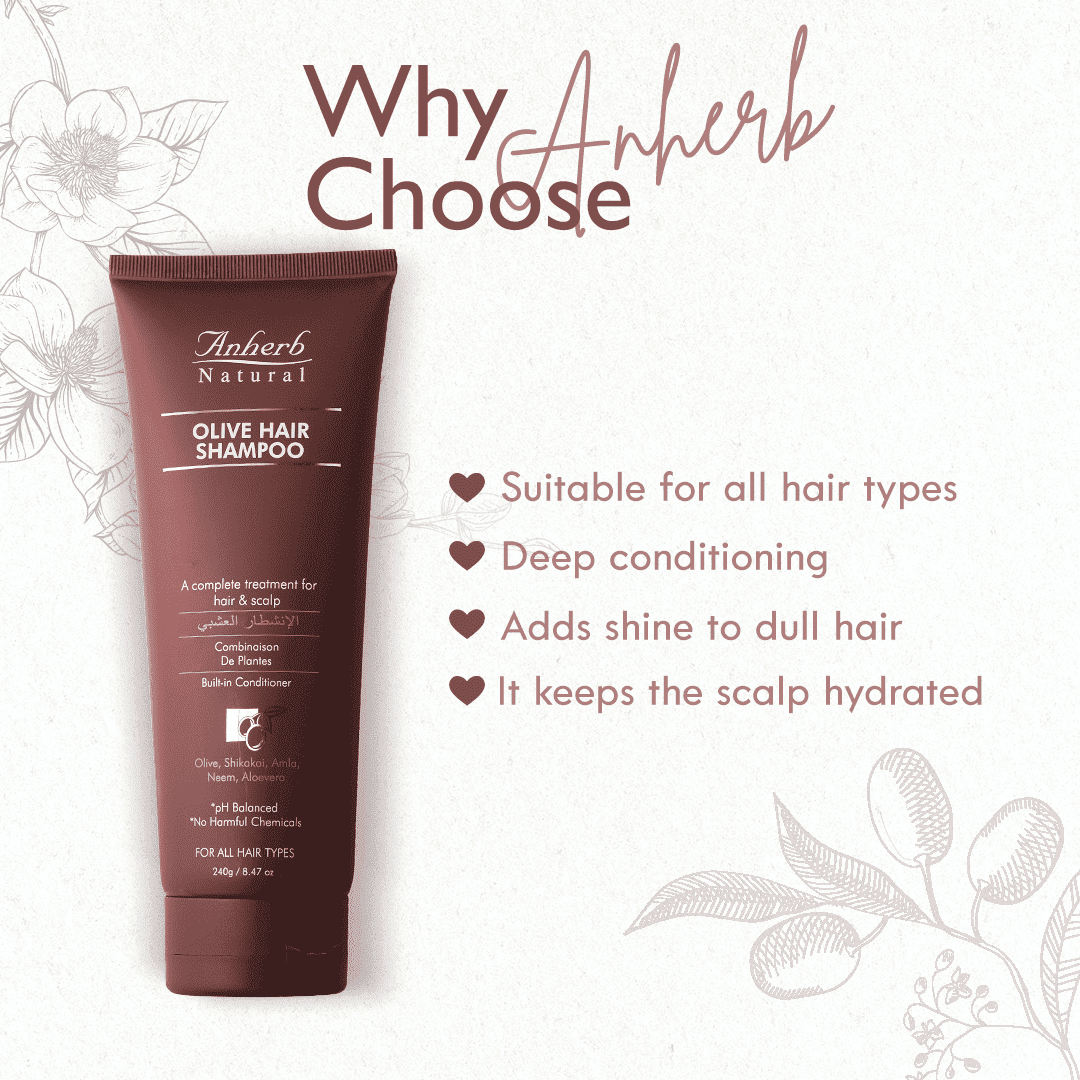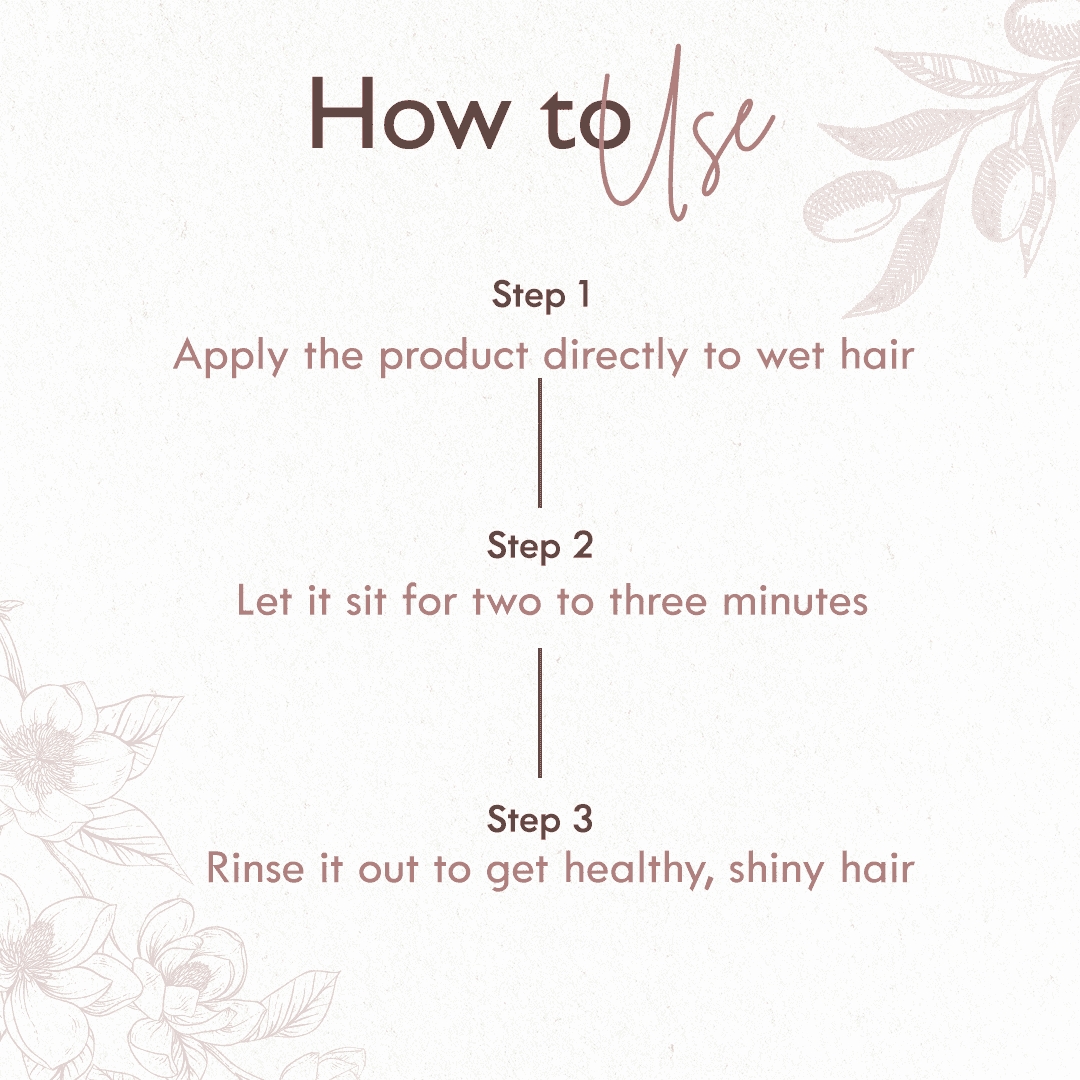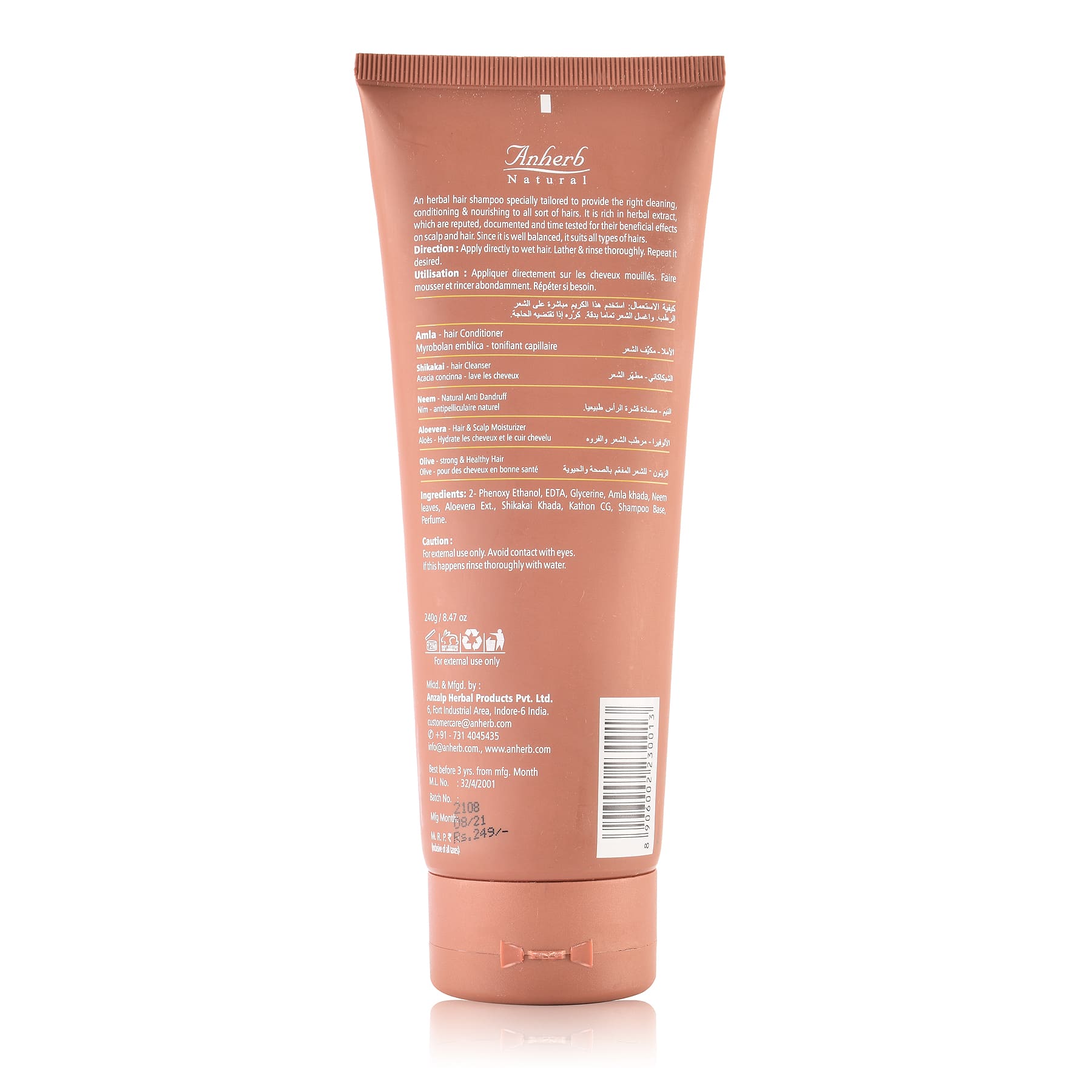 Skincare Experts Since 95'
We at Anherb Natural believe in mastering the art of skin & hair care by using the power of cutting-edge science, technology & nature. With over 27 years of experience in the skincare sector, Anherb Natural is a quality-driven, premium brand that specialises in creating cutting-edge products that are distinctive but natural and give the benefits that are promised. 
Know More