Instant Fairness Body lotion - 240ml
Regular price

Rs. 310

Sale price

Rs. 310
Anherb's instant fairness body lotion with Natural Bearberry, Vitamin A, C, E, F & Olive to nourish, and rejuvenate & bring a natural glow to your skin. With SPF-20 this lotion is the perfect partner to protect your skin against UV-A1, UV-A2 & UV-B & prevent pigmentation.
What's inside

Bearberry: To protect your skin cells from free radicals which help collagen production, bearberry extract plumps fine lines and wrinkles. It allows the body to produce collagen at its optimum level, so you can soak up all of those complements with your youthful-looking skin!

Vitamin A: Helps to speed up healing, prevent breakouts and support the skin's immune system and it promotes natural moisturising.

Vitamin C: Vitamin C accelerates the production of both collagen and elastin, which help keep the skin plump and firm. Topical vitamin C can help prevent premature ageing of the skin, restoring a youthful, smooth appearance to the skin.

Vitamin E: Vitamin E is a powerful antioxidant that may be effective at reducing UV damage in the skin. And vitamin E applied topically may help nourish and protect your skin from damage caused by free radicals.

Vitamin F: Aids in moisturizing your skin, which may help with acne, dryness and wrinkles. The fatty acids can maintain a skin barrier, which can help with conditions such as atopic dermatitis and psoriasis.

Olive Extract: It is known to reduce redness, hydrate, stimulate the growth of new skin, and enhance circulation. In turn, the complexion appears to be detoxified, healthy, and rejuvenated.
Benefits

• Nourishes and rejuvenates
• Protection against UV-A1, UV-A2 & UV-B with SPF-20
• Natural ingredients
• Lightens dark spots, acne, and scars
• Prevents pigmentation
• Brings a natural glow

Direction of use

After your relaxing bath, take a small amount on the palm of your hand and simply apply it on your whole body.
Share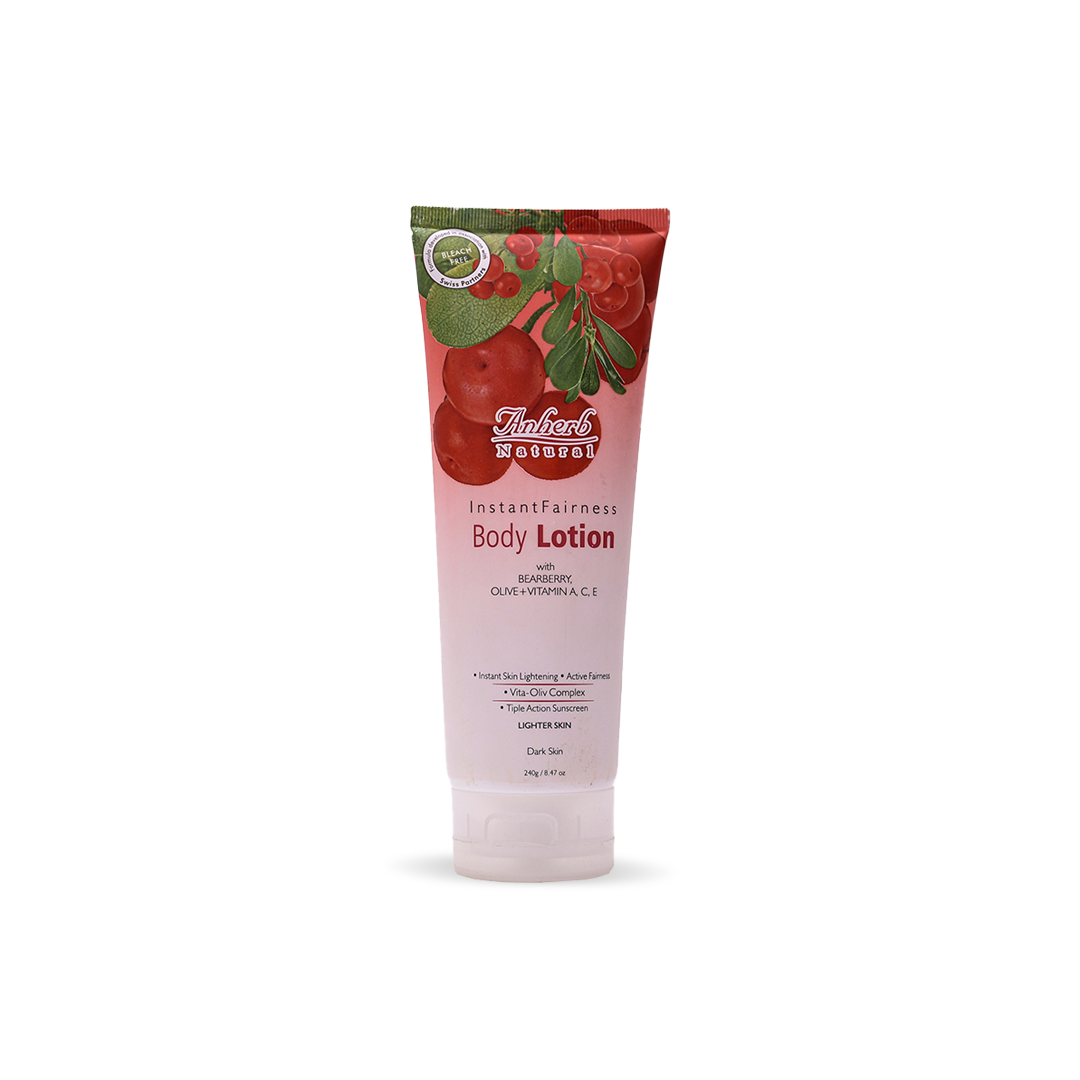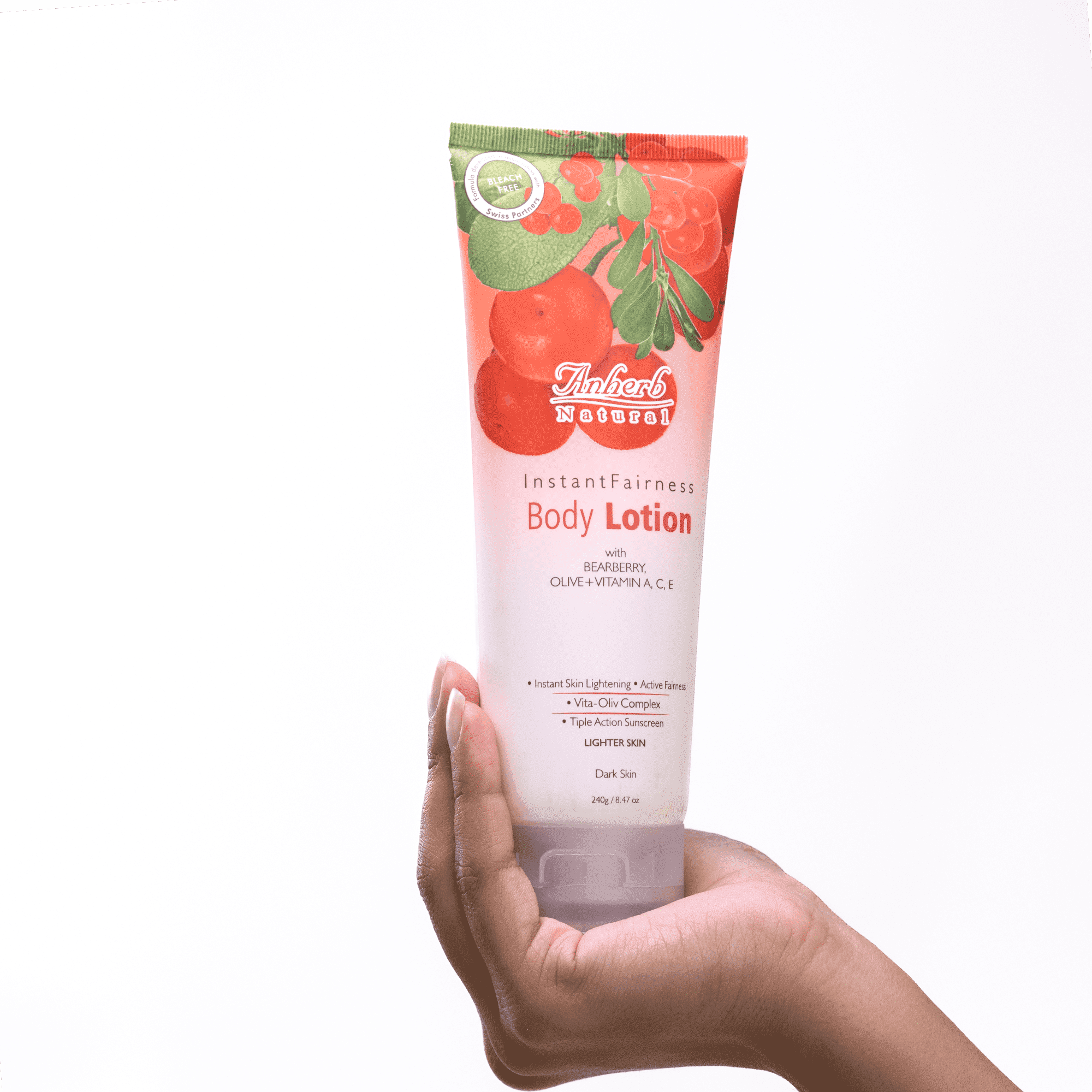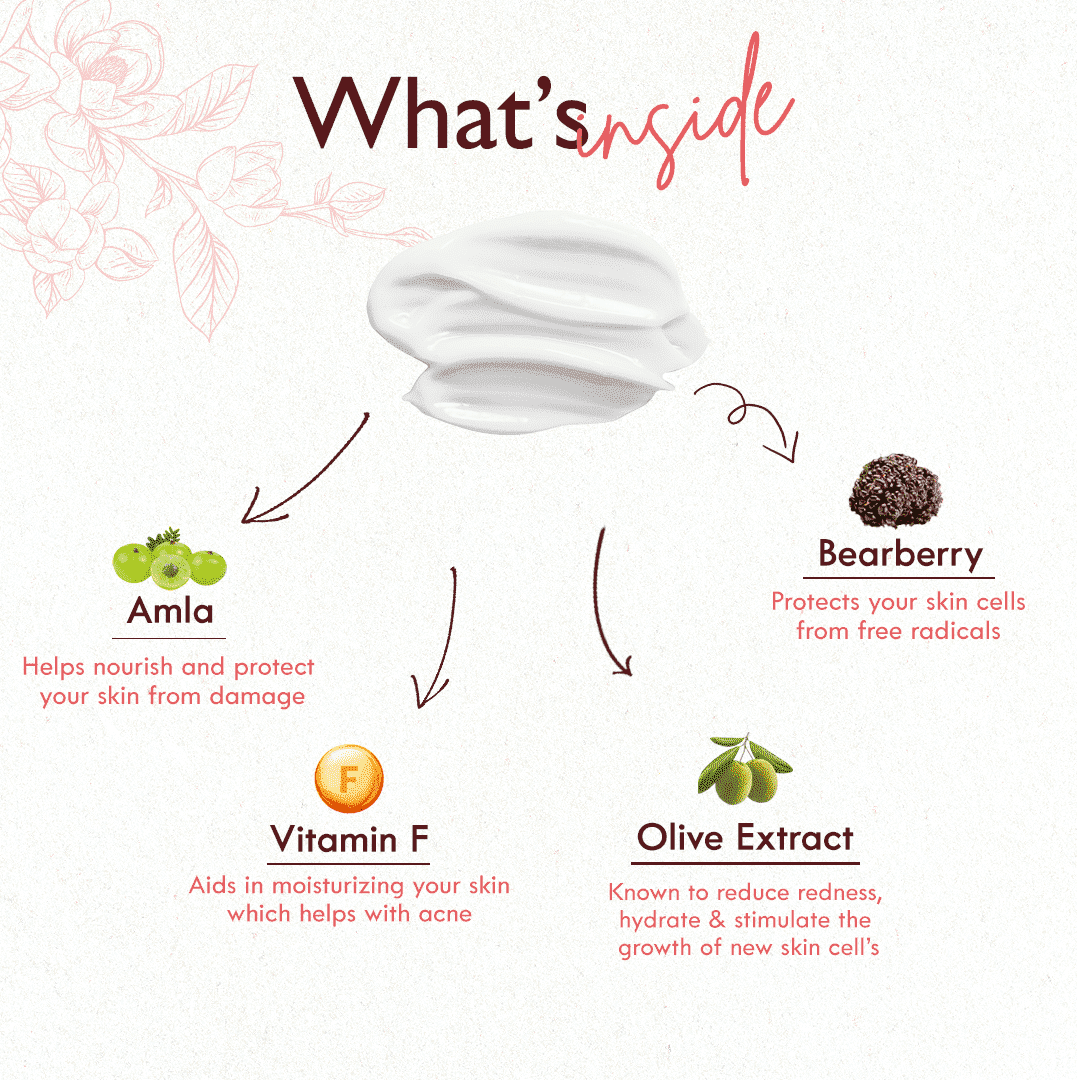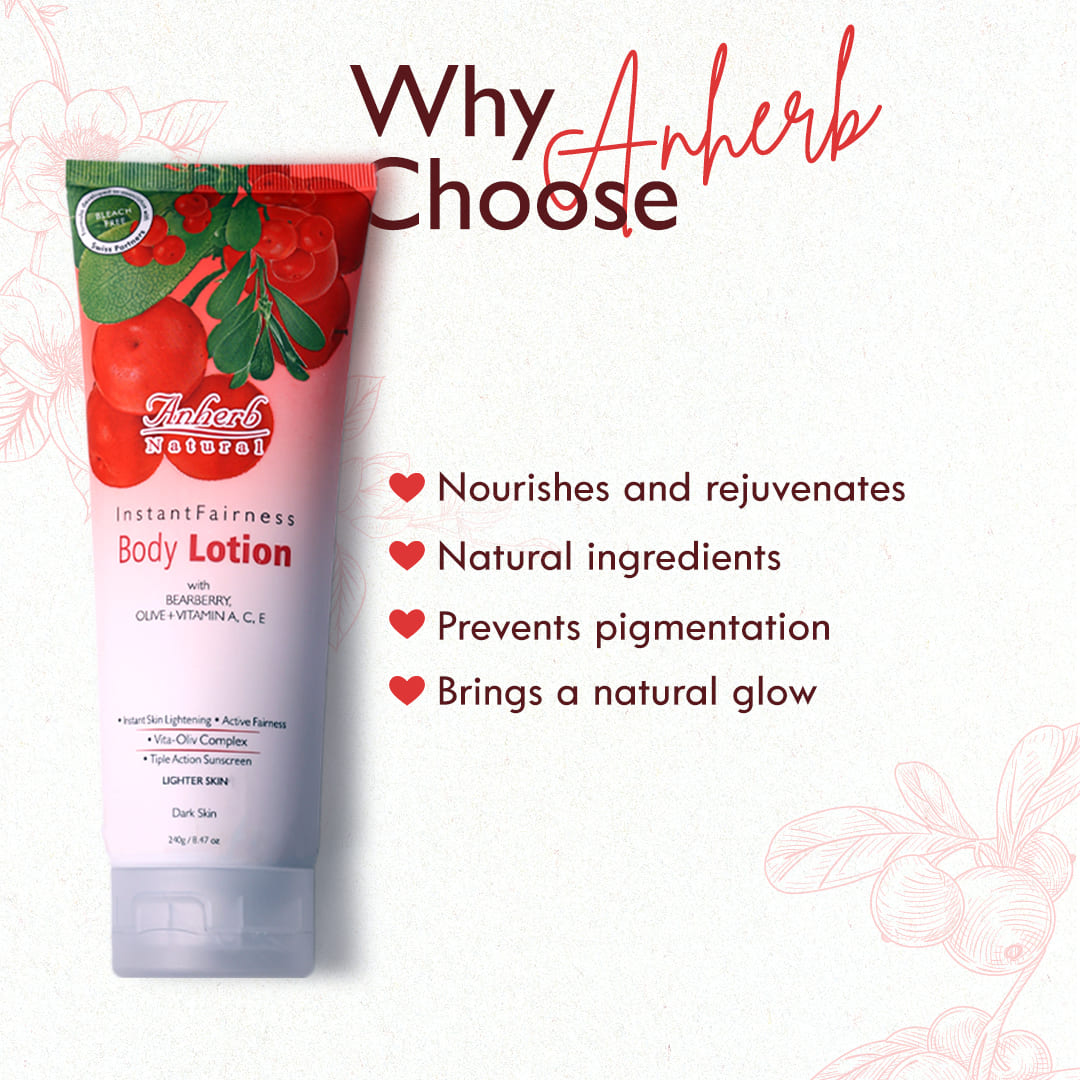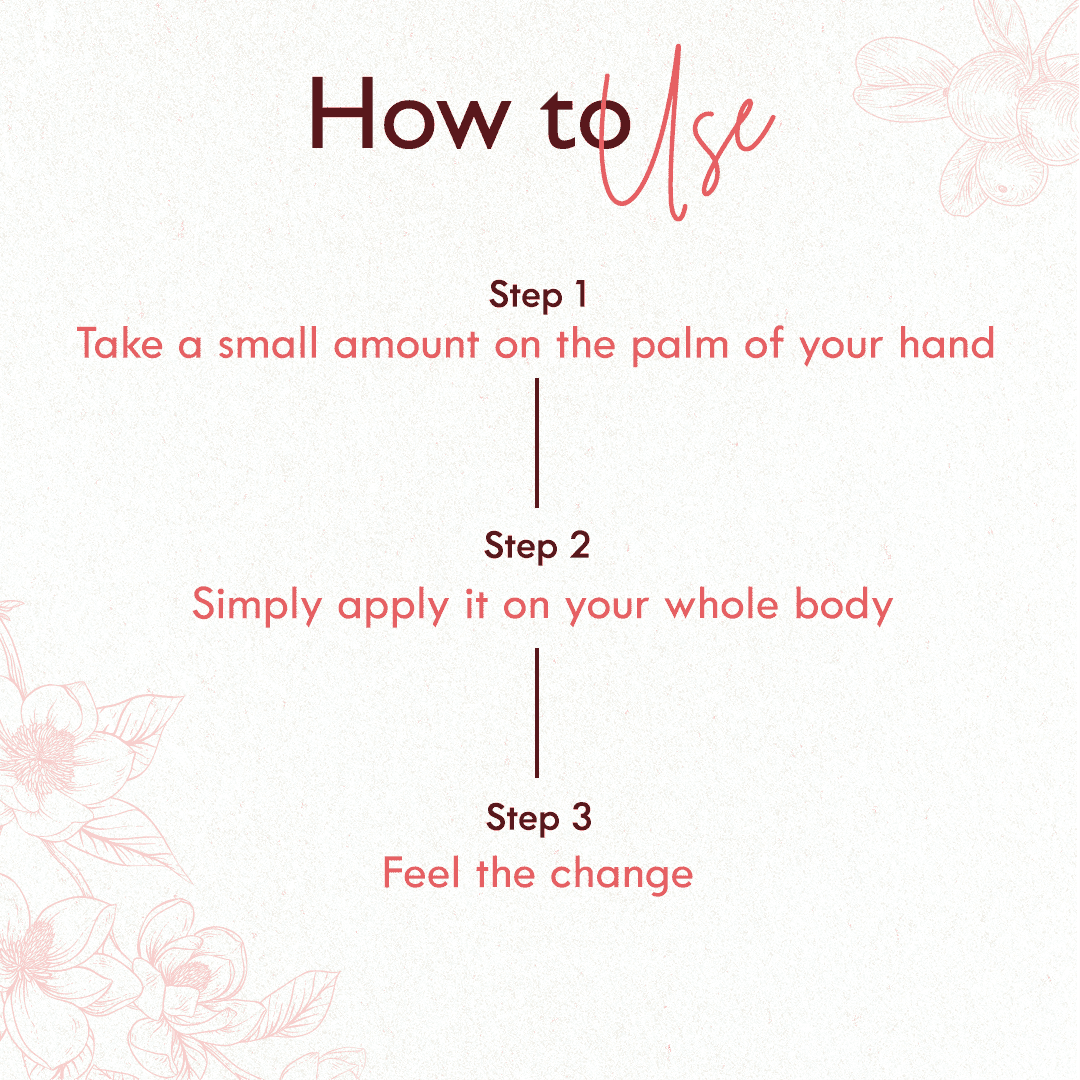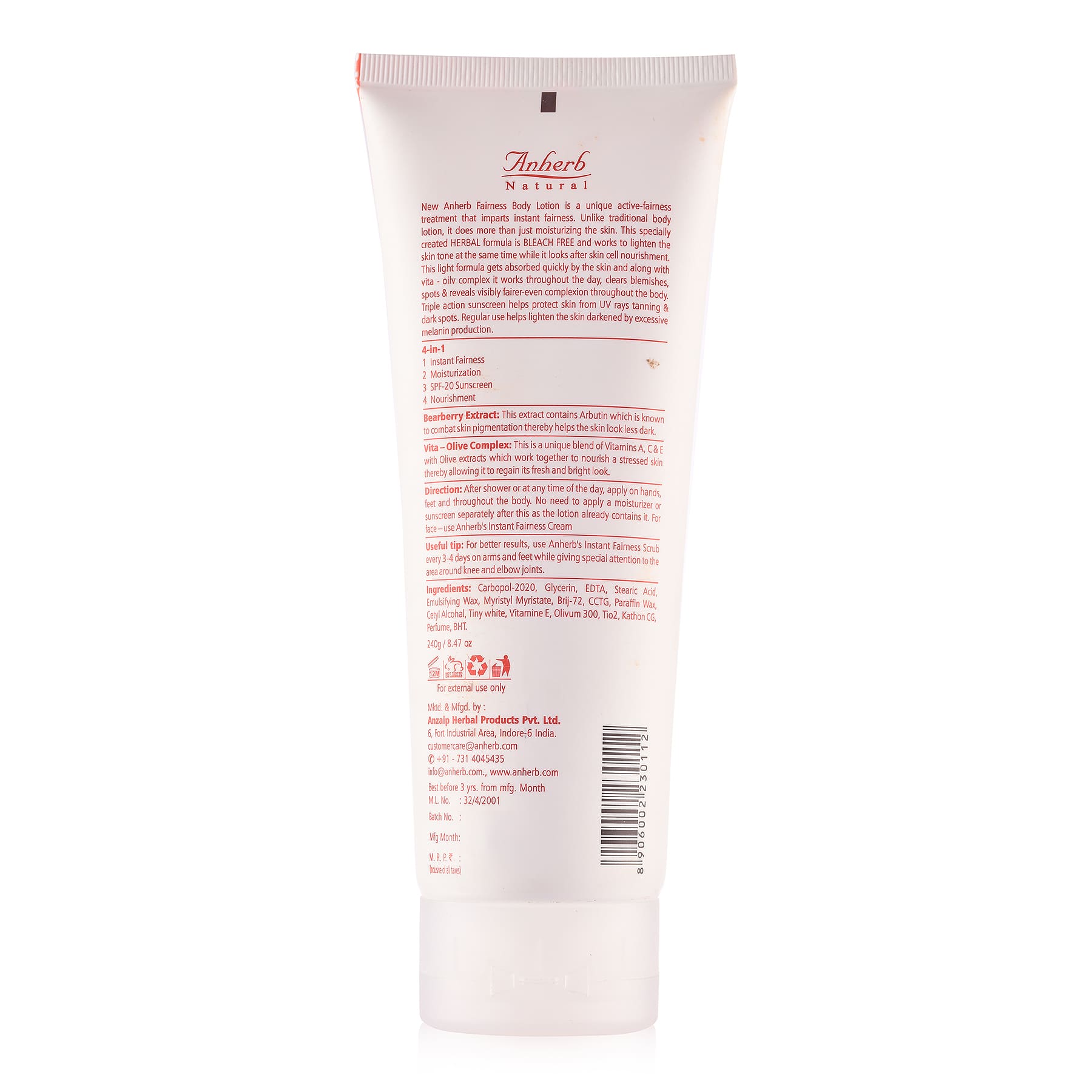 Skincare Experts Since 95'
We at Anherb Natural believe in mastering the art of skin & hair care by using the power of cutting-edge science, technology & nature. With over 27 years of experience in the skincare sector, Anherb Natural is a quality-driven, premium brand that specialises in creating cutting-edge products that are distinctive but natural and give the benefits that are promised. 
Know More