Bearberry Instant Fairness Facial Kit - 5x50gm
Regular price

Rs. 799

Sale price

Rs. 799
Anherb's 5-step instant fairness treatment facial kit enriched with the new bearberry formula & various other natural ingredients ensures a deep cleanse and glow for your skin. This formula goes 3 layers deep for guaranteed cleansed, radiating skin in just one use.
What's inside

Bearberry: Powerful skin-lightening and brightening abilities are well-known. Bearberry extract prevents premature ageing and enhances the appearance of your skin because it is rich in antioxidants, anti-inflammatory agents, and antibacterial properties.
Glycerine: It essentially enables the skin to help moisturise itself by pulling moisture up from the lower levels (the dermis) to the upper levels (the epidermis).
Sunflower oil: Sunflower oil is a highly absorbent, non-comedogenic carrier oil that won't clog pores. Most people don't experience any irritation from it, and they can use it on any type of skin, including dry, normal, oily, and acne-prone skin.
Almond oil: Stretch marks could be avoided and sun damage could be averted with almond oil. It can be used as a moisturiser, massage oil, or makeup remover, among other things.
Vitamin E: Vitamin E is a powerful antioxidant that may be effective at reducing UV damage in the skin. And vitamin E applied topically may help nourish and protect your skin from damage caused by free radicals.
Omega 3 ceramide: Omega-3s may lessen the intensity of skin redness after UV exposure and increase your skin's resistance to sunburns.

Benefits

●Soaks up to 3 layers deep
●Instant fairness in just one use
●5-step instant fairness treatment

Direction of use

Distribute the face pack uniformly over the entire face. Apply the scrub after the cleanser, and gently rub in the massage cream after applying the massage gel.


Share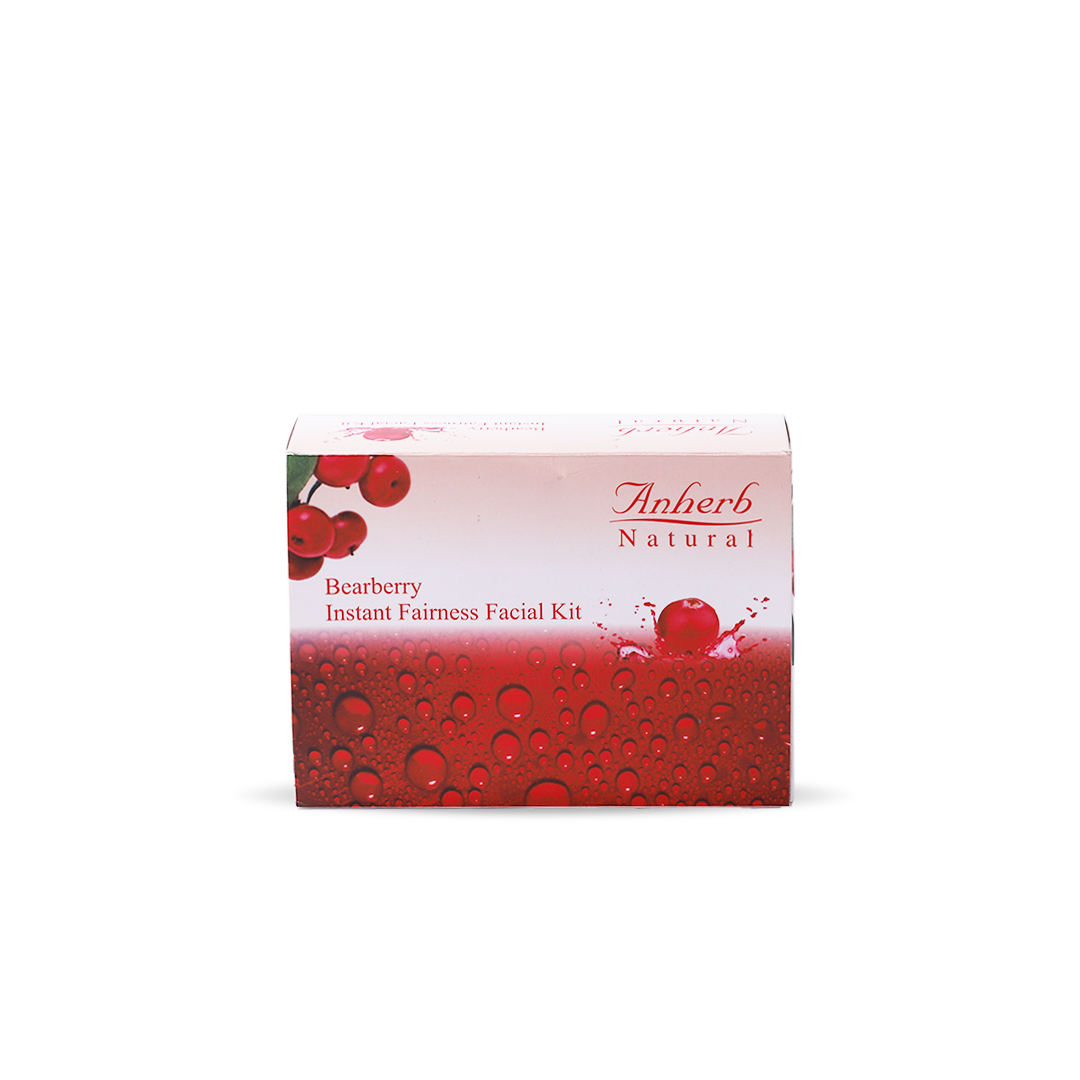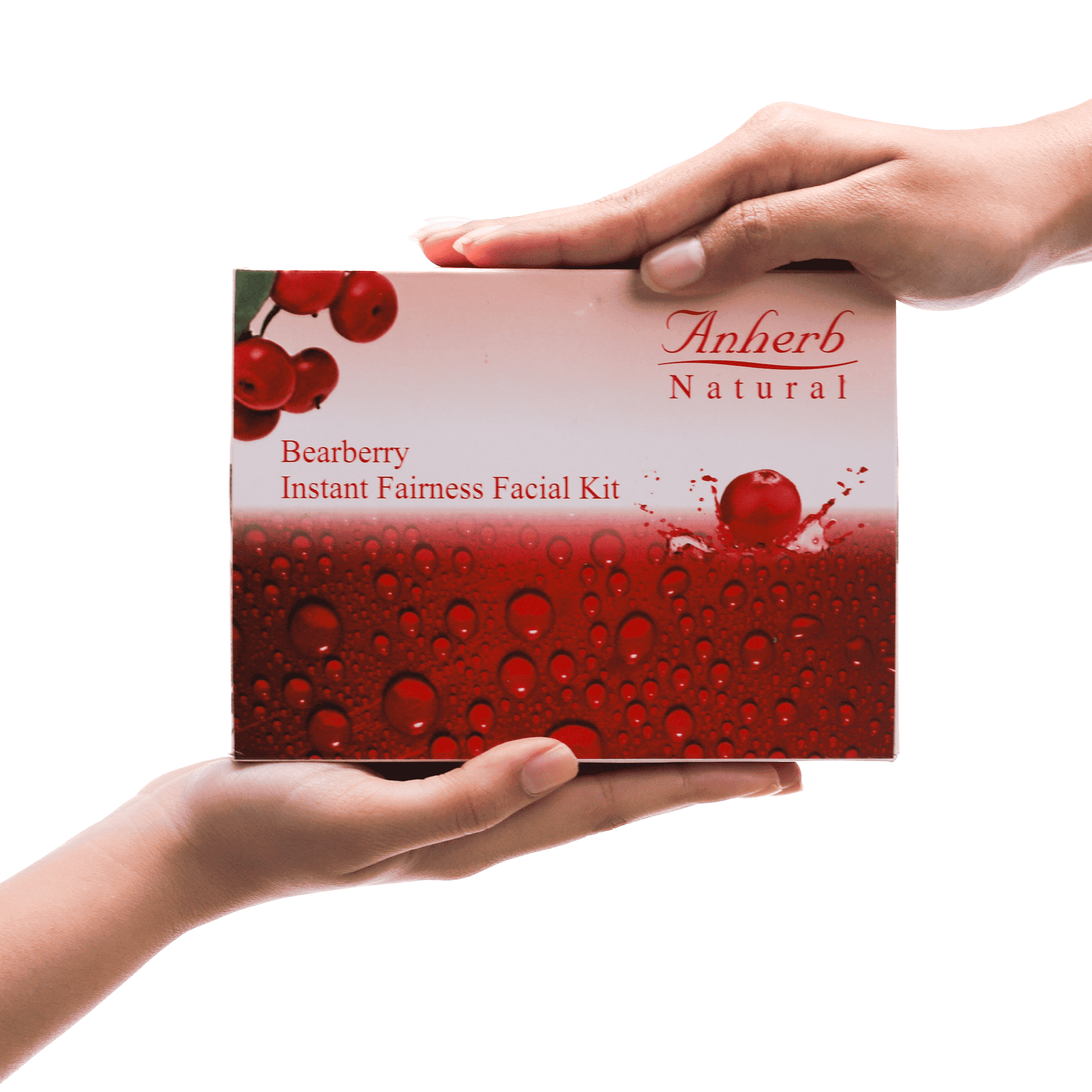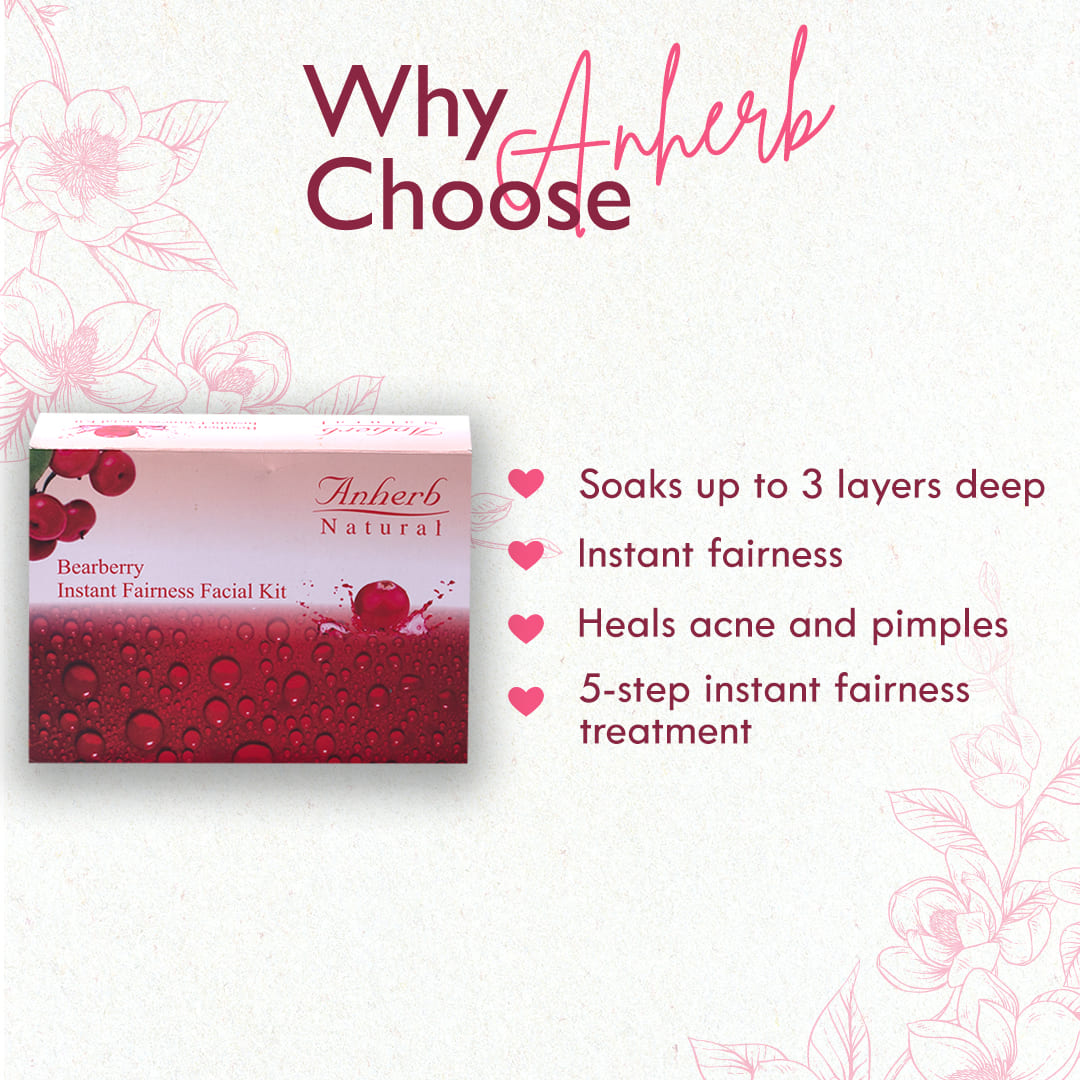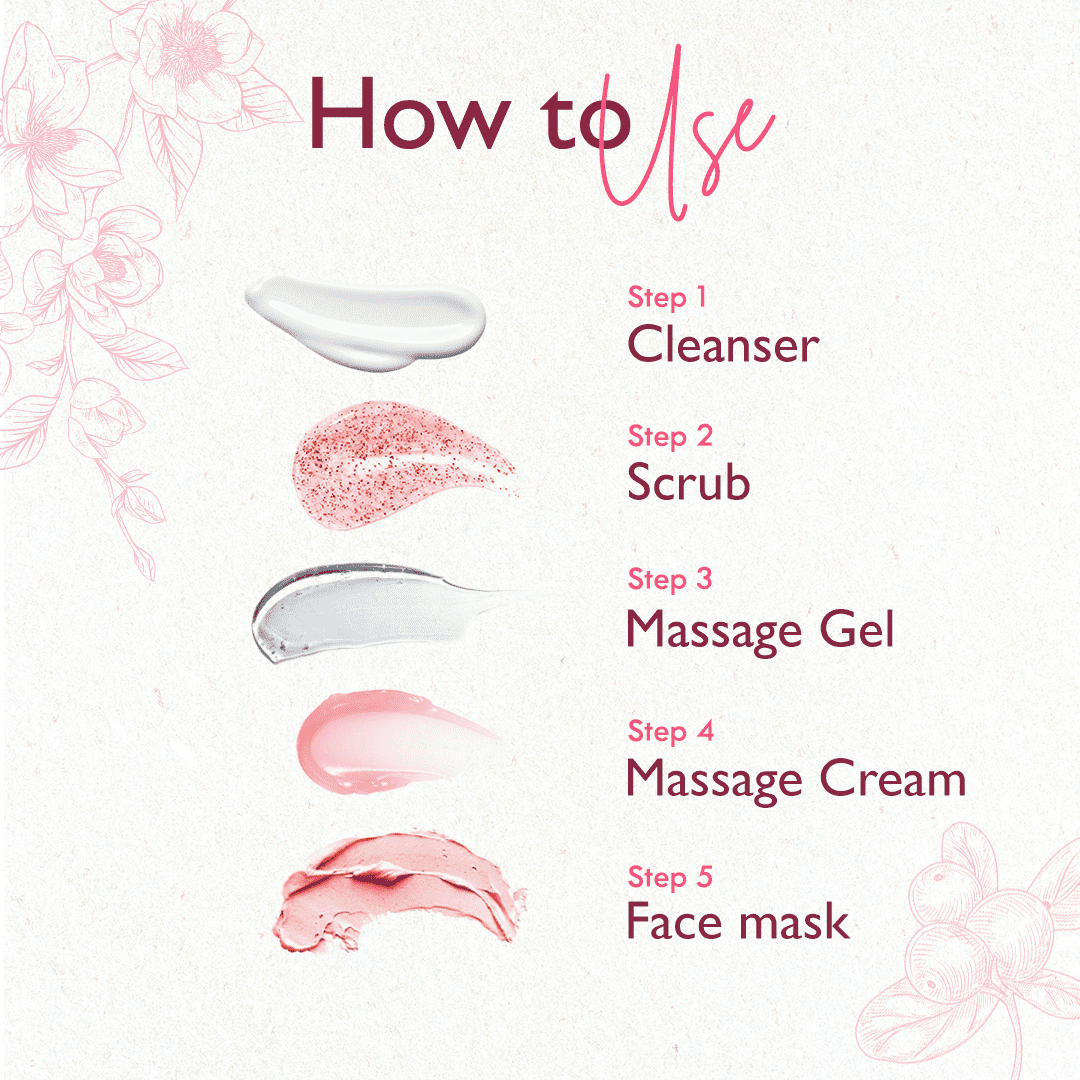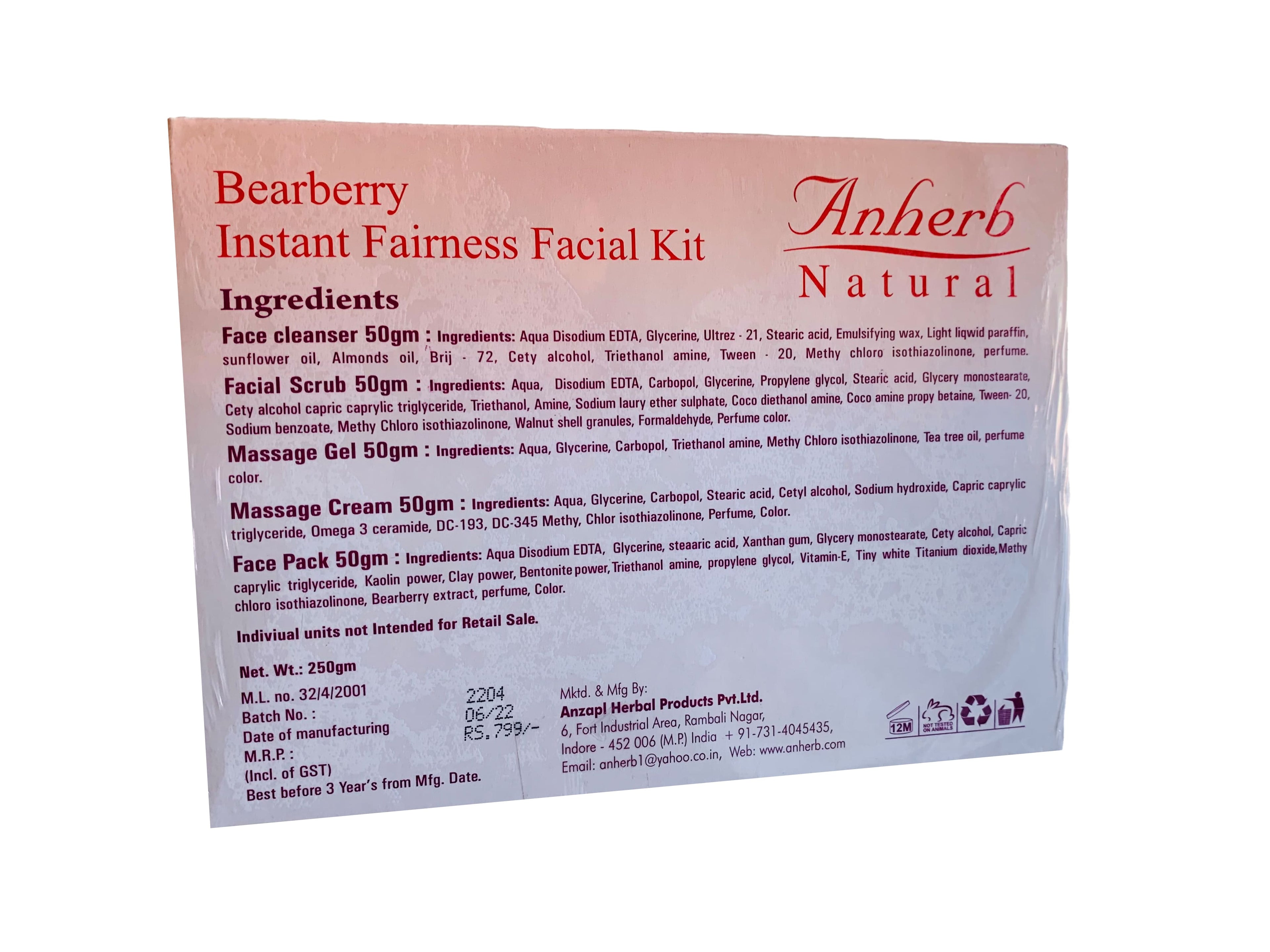 Skincare Experts Since 95'
We at Anherb Natural believe in mastering the art of skin & hair care by using the power of cutting-edge science, technology & nature. With over 27 years of experience in the skincare sector, Anherb Natural is a quality-driven, premium brand that specialises in creating cutting-edge products that are distinctive but natural and give the benefits that are promised. 
Know More