Hair Pack - 200gm
Regular price

Rs. 240

Sale price

Rs. 240
Anherb's Hair pack contains 6 types of herbs, which cleanse, strengthen and condition your hair. It promotes hair growth and makes it exceptionally strong and lustrous. This hair pack works best for your hair health if applied regularly.
What's inside

Amla: Amla prevents premature hair ageing and enhances natural hair colour. It has antiviral and antifungal qualities that guard against dandruff and other fungal infections and enhance the health of the scalp.

Shikakai: One of the most effective Ayurvedic medicines for hair-related issues, including hair fall, is shikakai. Shikakai aids in removing grime and surplus oil from the scalp and encourages hair growth.

Neem: Because of their antibacterial, anti-inflammatory, antioxidant, and therapeutic characteristics, neem leaves and their extracts are frequently utilised. This wonderful herb is a fantastic source of the vitamins, minerals, and fatty acids required for healthy hair.

Henna: Henna promotes hair growth and improves hair condition. It also helps reduce premature greying of hair and provides natural hair colour.

Harad: Harad is an amazing herb that can be helpful in controlling hair loss and promoting hair growth. It is because of vitamin C, iron, manganese, selenium, and copper present in Harad that provides excellent nourishment to the scalp.

Vadroot: Best known for aiding hair growth since ancient times.

Benefits

• Cleanses and strengthens the roots
• Promotes hair growth
• Gives volume to hair
• Enhances natural hair colour.
Direction of use

Empty the pack in an iron vessel, add water to make a smooth paste & leave it overnight. It will turn into a dark-coloured paste, apply it to hair evenly.

For hair conditioning, keep it for 15 minutes. For hair conditioning as well as the henna colour, keep it for a minimum of 2 to 3 hours. Then simply wash it off with plain water. For better results us Anherb's Henna Cream Shampoo which provides colour protection as well as conditioning.

Share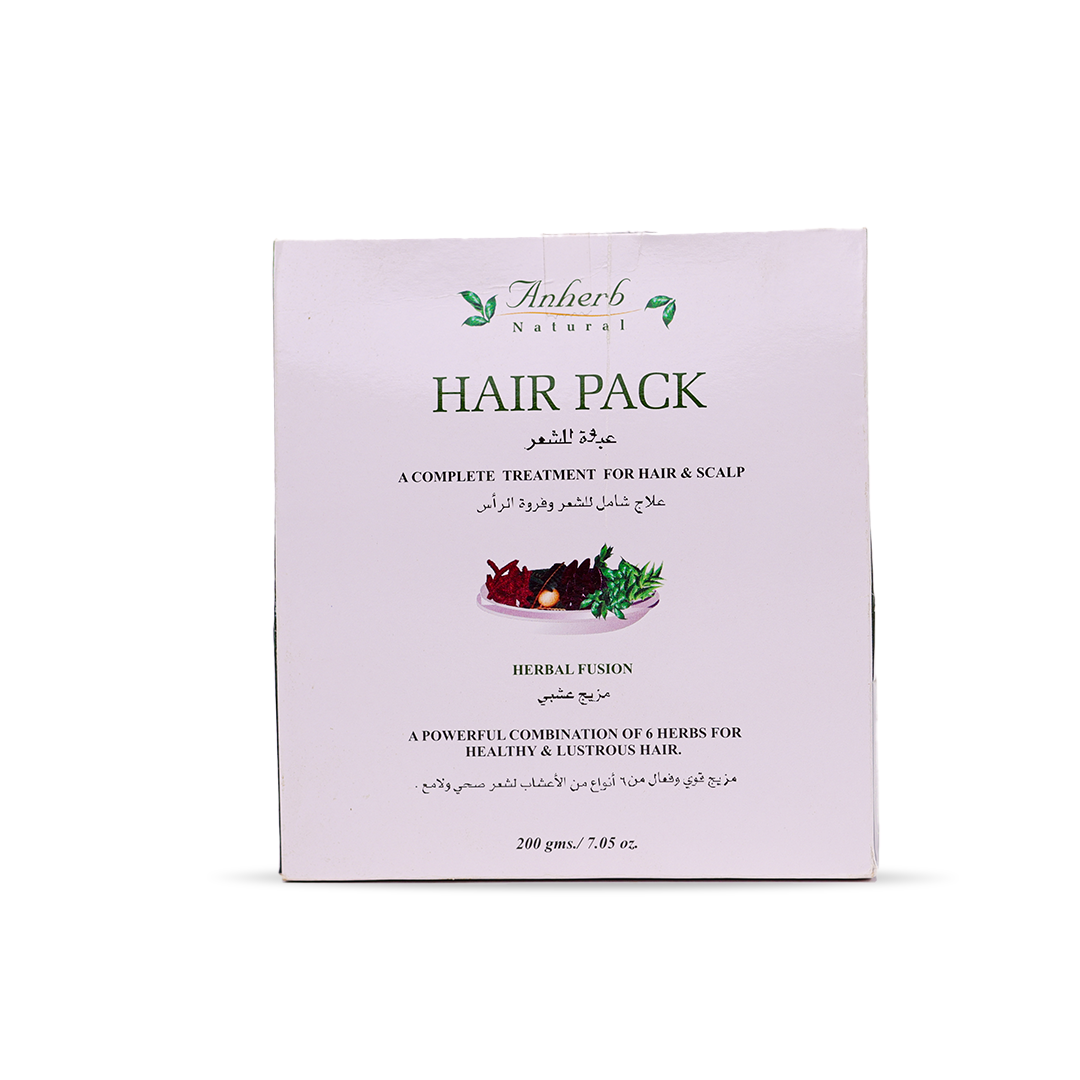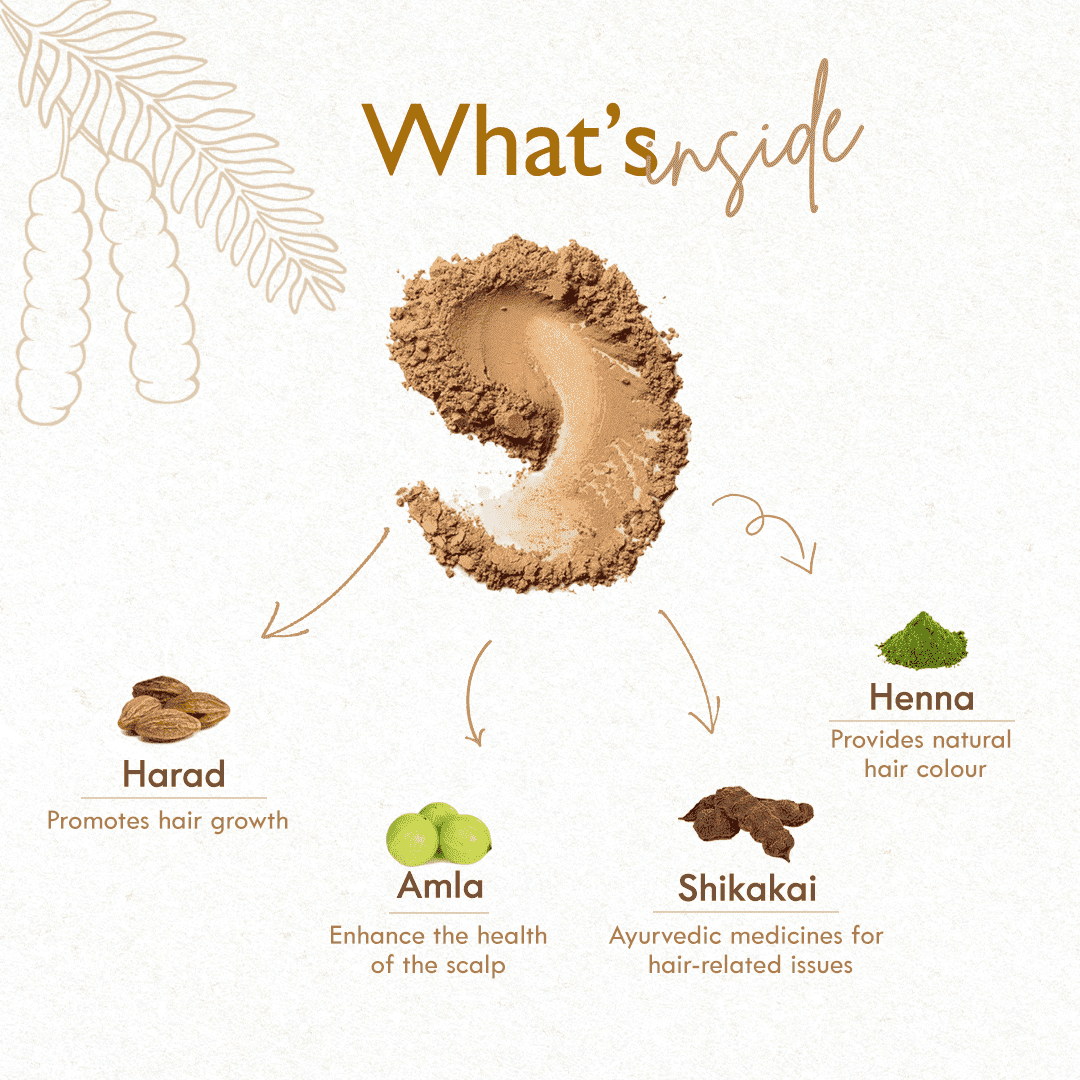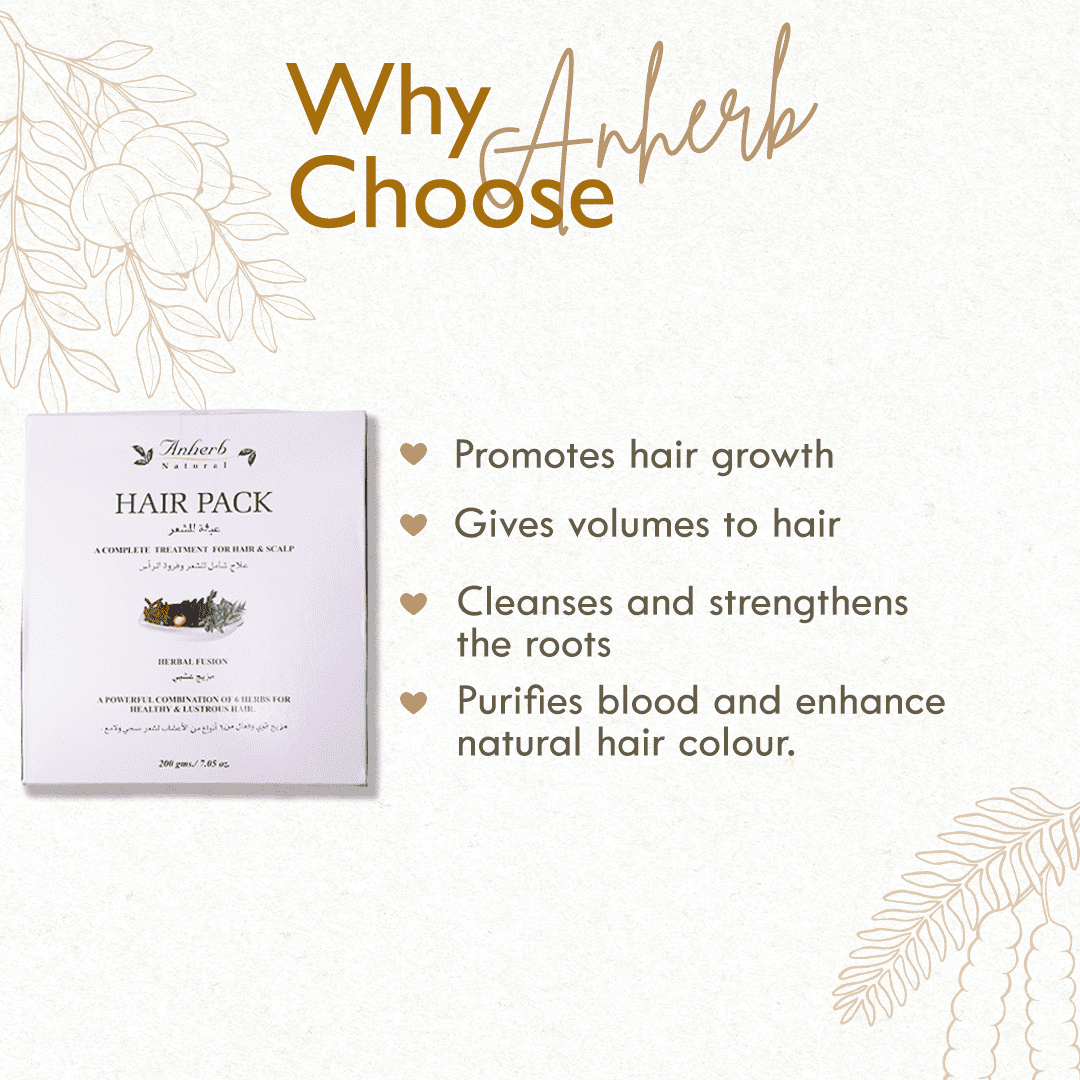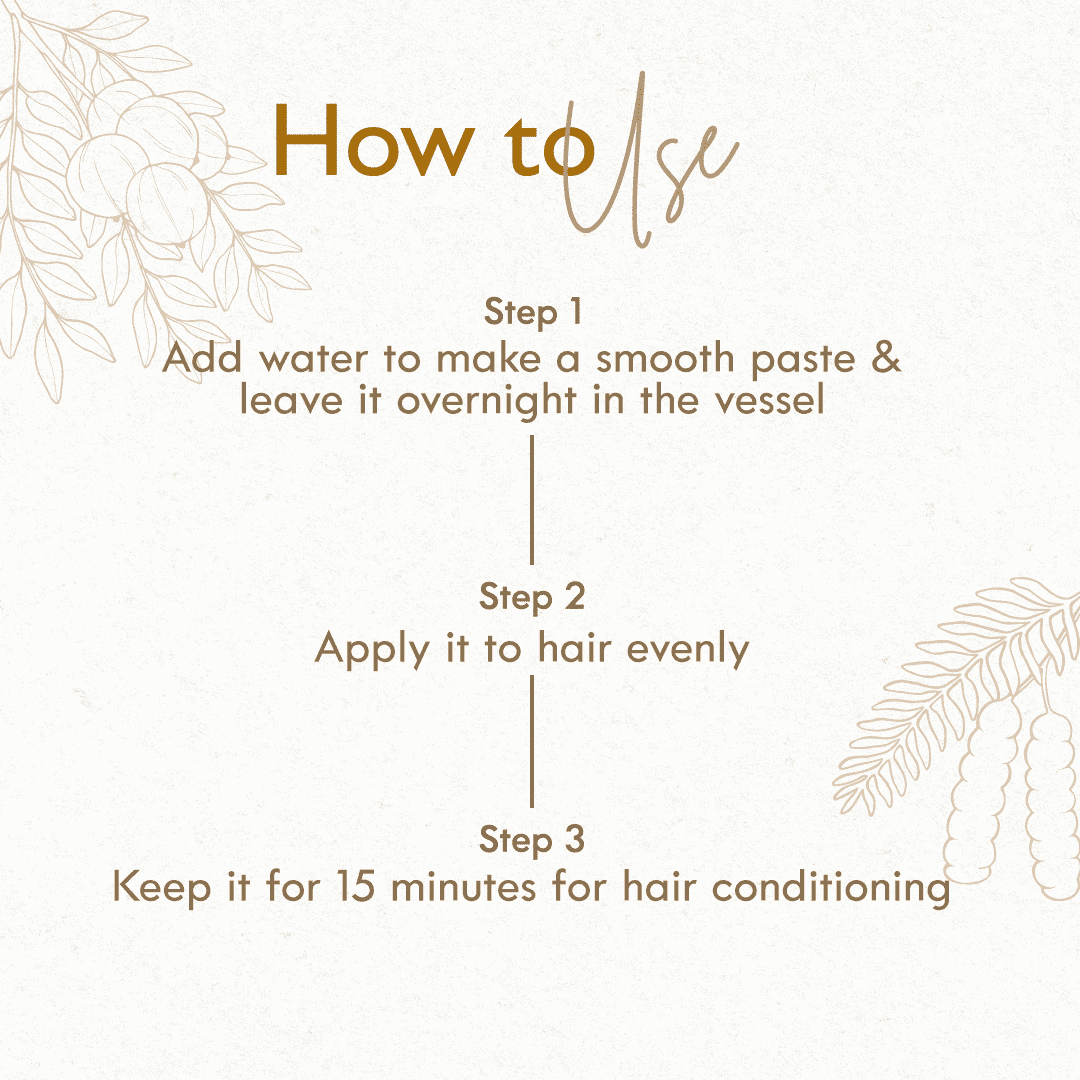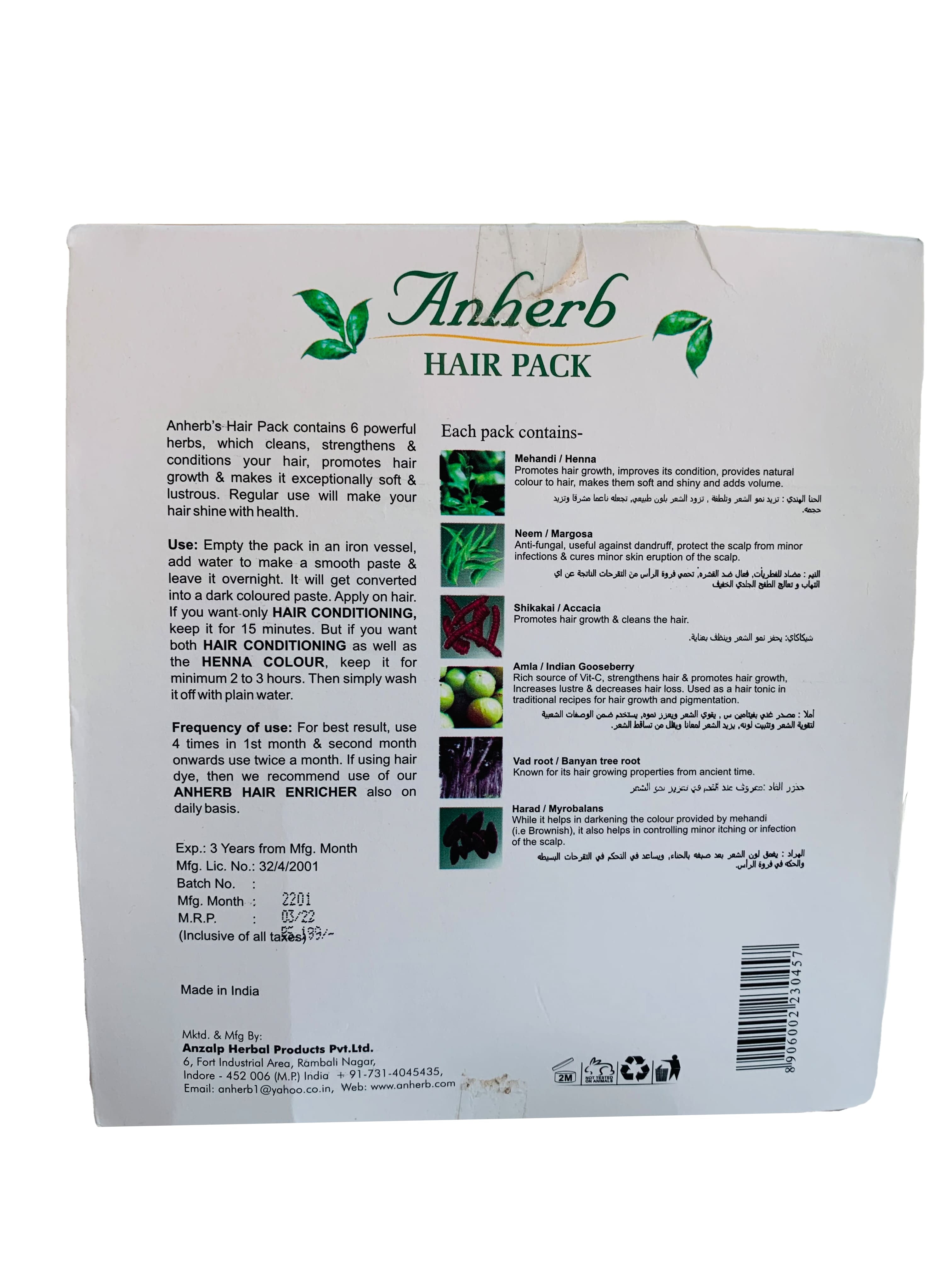 Skincare Experts Since 95'
We at Anherb Natural believe in mastering the art of skin & hair care by using the power of cutting-edge science, technology & nature. With over 27 years of experience in the skincare sector, Anherb Natural is a quality-driven, premium brand that specialises in creating cutting-edge products that are distinctive but natural and give the benefits that are promised. 
Know More