Shampoo for Oiled Hair - 100ml
Regular price

Rs. 225

Sale price

Rs. 225
Anherb Natural's unique shampoo, which is especially formulated to use on oiled hair, is the ideal shampoo for all hair types. Lemon extracts are made to thoroughly clean the scalp and the collagen, which stimulates hair growth; rosemary promotes nerve growth and prevents dandruff; and olive oil leaves your hair moisturised and smooth.
What's inside

Rosemary extracts - It is used to promote new hair development in balding areas, lengthen hair, or prevent baldness as it stimulates scalp circulation. Rosemary oil is a fantastic tonic for general hair health and beauty because it also delays greying, encourages shine, and prevents and lowers dandruff.

Olive oil - Olive oil can instantly make the hair appear longer, thicker, and healthier. Olive oil gives hair a shiny, healthy sheen that reflects light and gives the appearance of length and fullness.

Lemon extracts - Lemons' high vitamin C content encourages the synthesis of collagen, which in turn promotes hair growth. Lemon juice consistently stimulates hair follicles and promotes hair development because it is rich in essential nutrients. Lemon, which is acidic by nature, removes buildup from the scalp.
Benefits

Removes oil from hair effectively.
Makes hair smoother and shinier.
Promotes healthy growth.
Direction of use

Rinse your hair with lukewarm water. Apply a sufficient quantity of shampoo to the hair and lather up, massage for one minute, and rinse thoroughly.
Share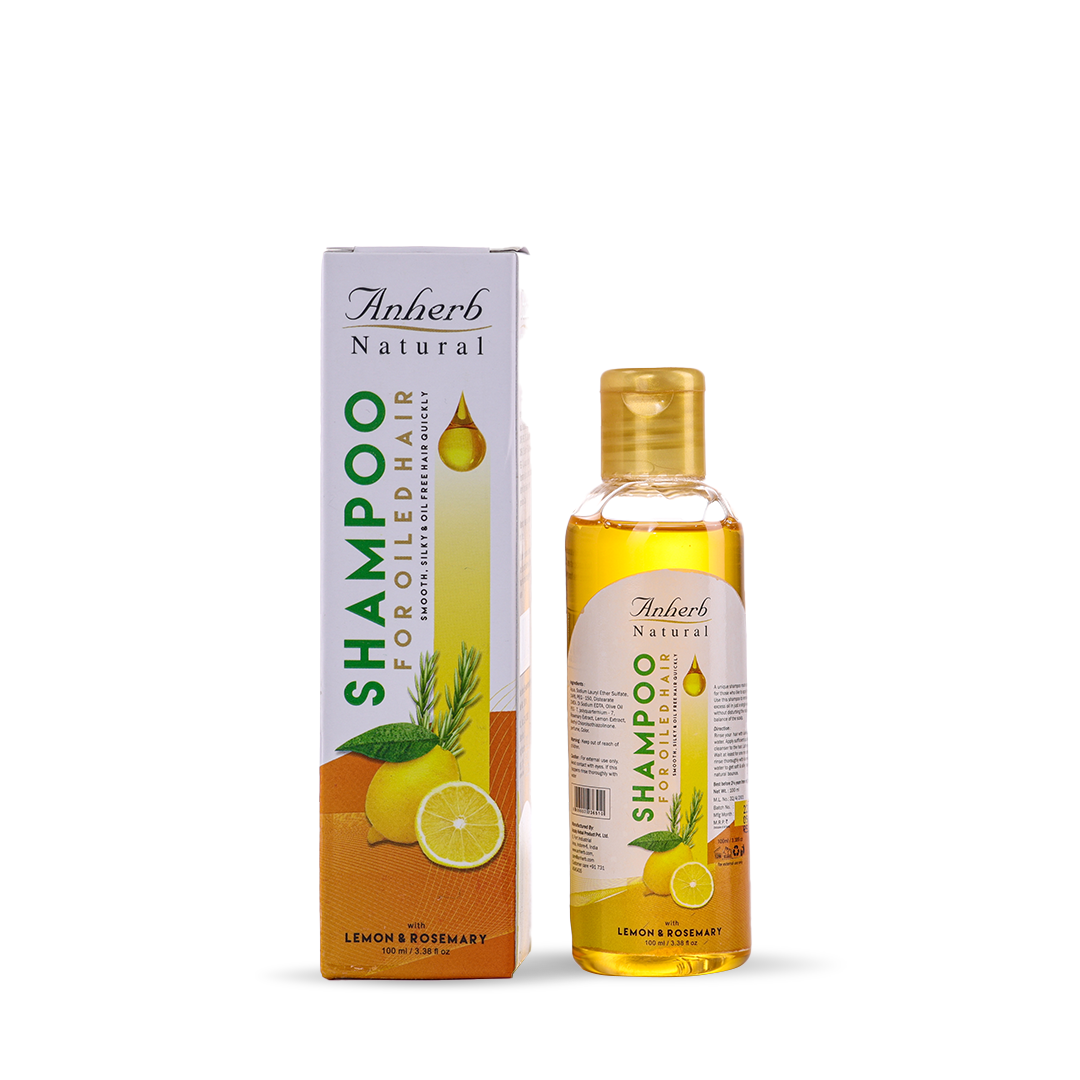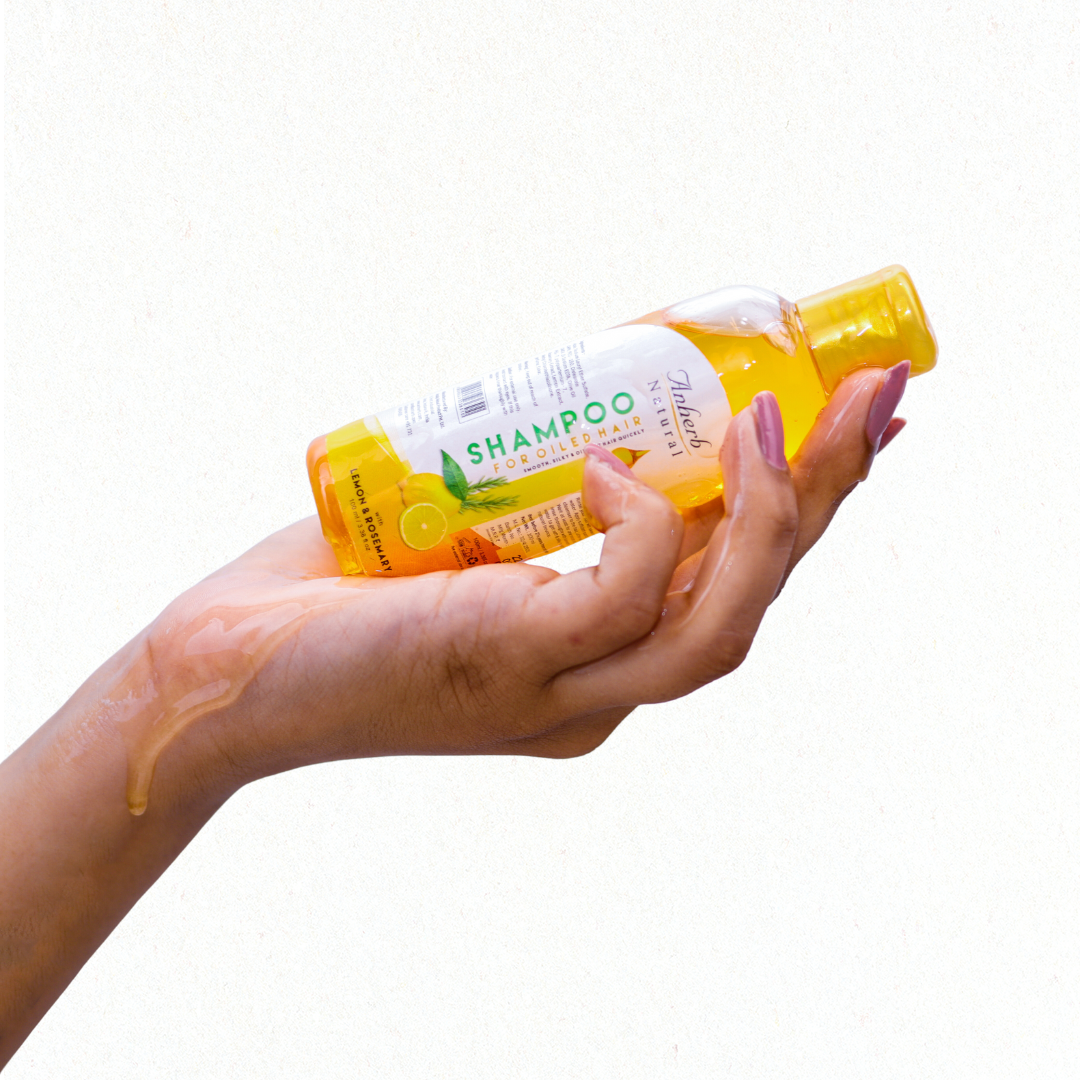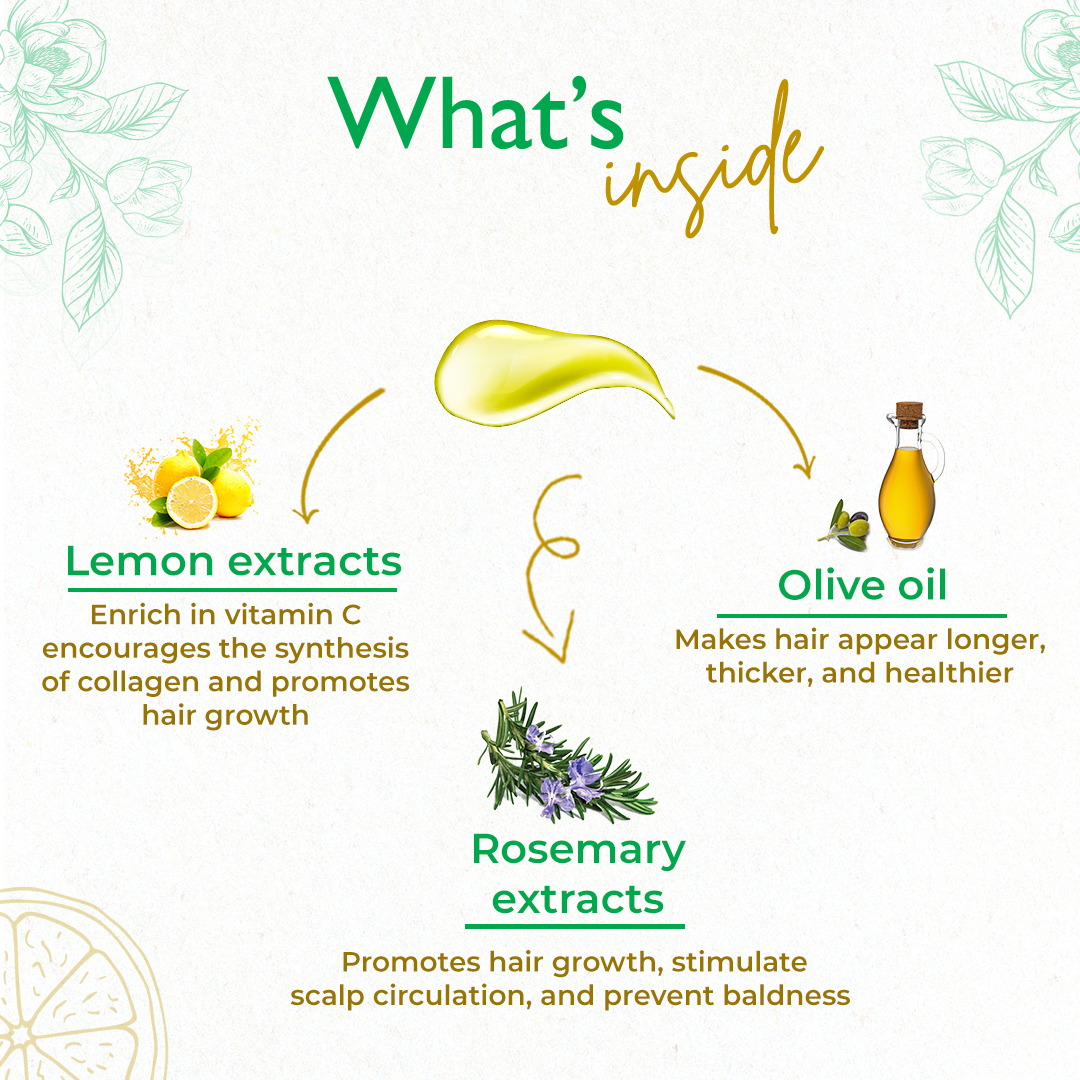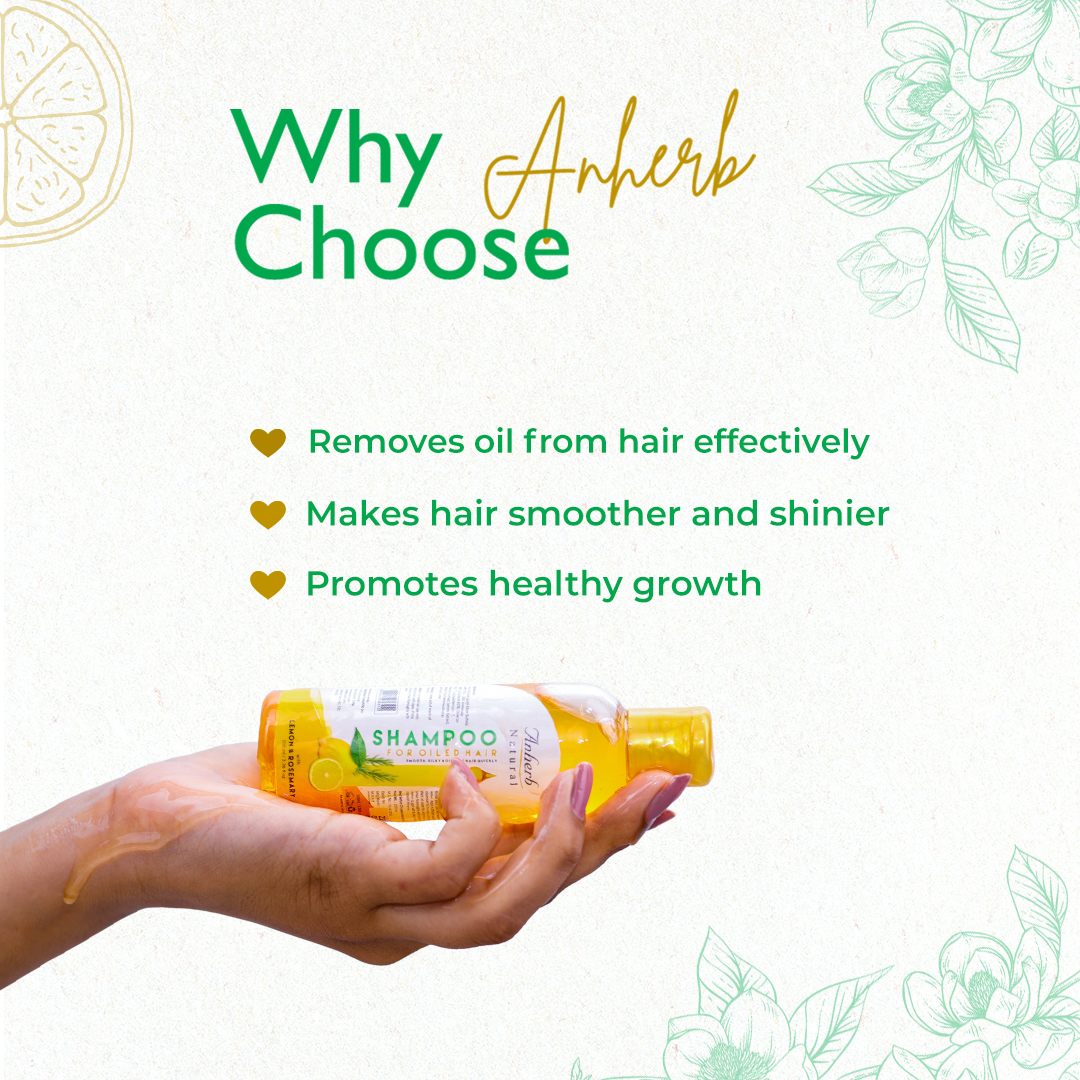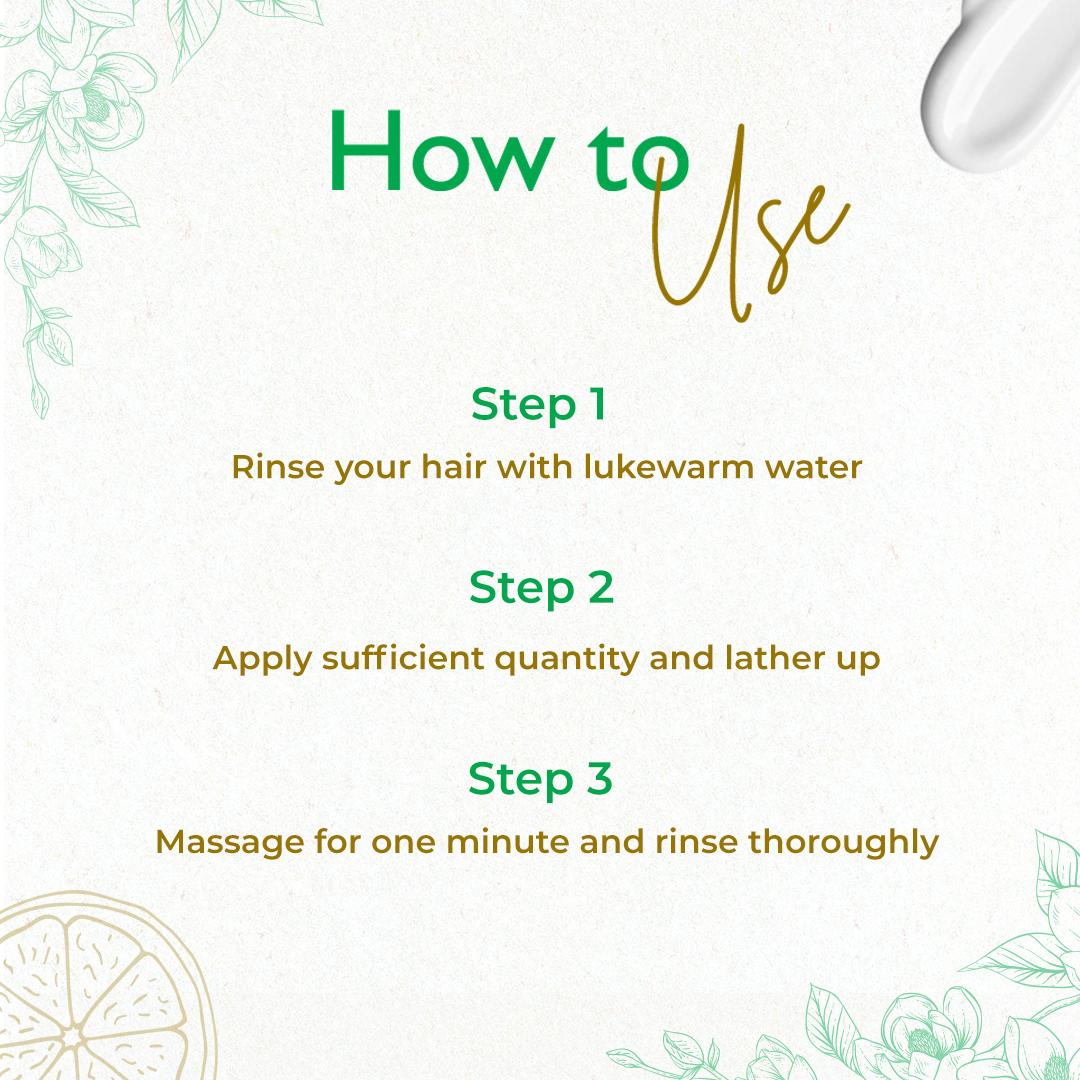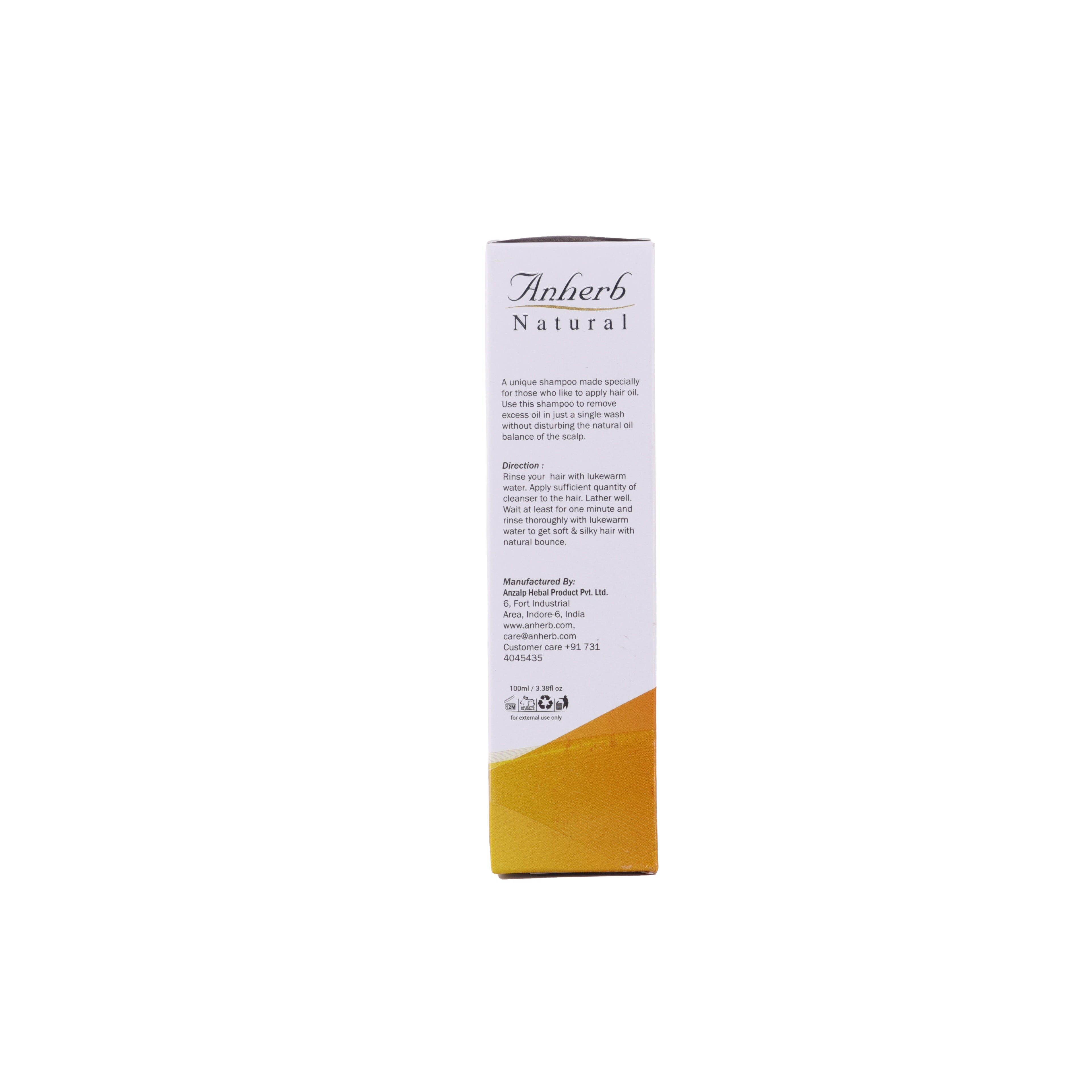 Skincare Experts Since 95'
We at Anherb Natural believe in mastering the art of skin & hair care by using the power of cutting-edge science, technology & nature. With over 27 years of experience in the skincare sector, Anherb Natural is a quality-driven, premium brand that specialises in creating cutting-edge products that are distinctive but natural and give the benefits that are promised. 
Know More