Hair Vitalizer - 100ml
Regular price

Rs. 225

Sale price

Rs. 225
Anherb's hair vitalizer oil, enriched with natural ingredients such as neem, amla & Brahmi promotes long, strong, smooth & silky hair. It also prevents hair fall, controls dandruff, nourishes the scalp & boosts hair volume.
What's inside

Neem: Because of their antiseptic, anti-inflammatory, antioxidant, and healing properties, neem leaves and their extracts are frequently used. This wonderful herb is a fantastic source of the vitamins, minerals, and fatty acids required for healthy hair.

Amla: Amla is known to enhance natural hair colour. It has antiviral and antifungal qualities that guard against dandruff and other fungal infections and enhance the health of the scalp.

Brahmi: By thicking the roots, Brahmi powder promotes healthy root nutrition and quickens hair growth. Brahmi also strengthens hair follicles and keeps the scalp cool.

Jatamansi: When applied to the scalp, Jatamansi oil helps to reduce hair loss and promote hair growth. This is because an aggravated Vata dosha in the body is the main cause of hair loss. Balancing Tridosha, Jatamansi or its oil prevents hair loss.

Bhringraj: Bhringraj oil has antimicrobial and antifungal properties that can help reduce dandruff. The oil also has anti-inflammatory properties, which can help with psoriasis or other skin irritations on the scalp. It is also said to improve circulation to the scalp.

Benefits

●Prevents hairfall
●Controls dandruff
●Nourishes scalp
●For strong, smooth, and silky hair

Direction of use

Part your hair & apply the vitalizer all over the scalp, massage the scalp gently in a circular motion for it to get absorbed into the scalp, leave for an hour or more and then wash your hair with Anherb's Oiled Shampoo for best results

Share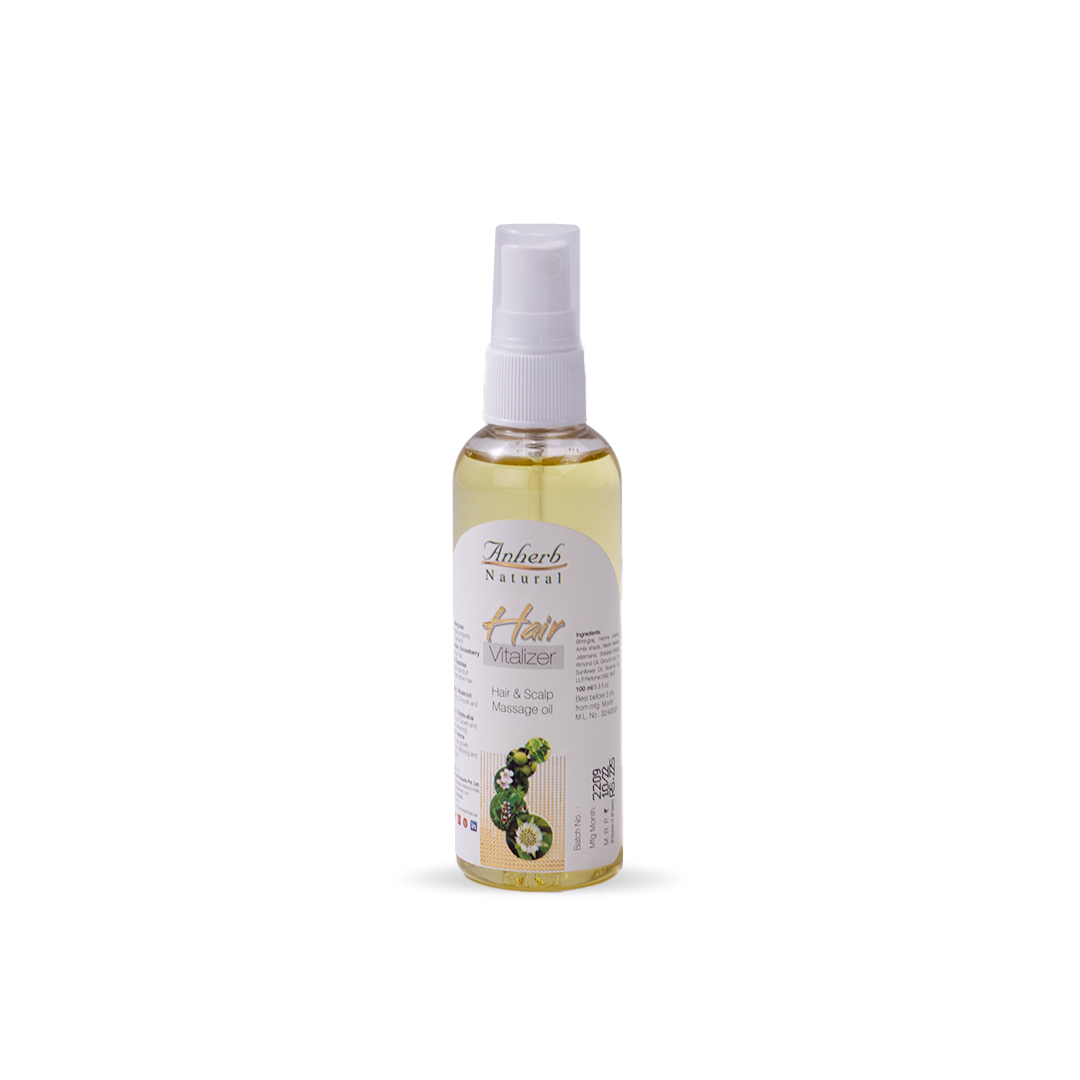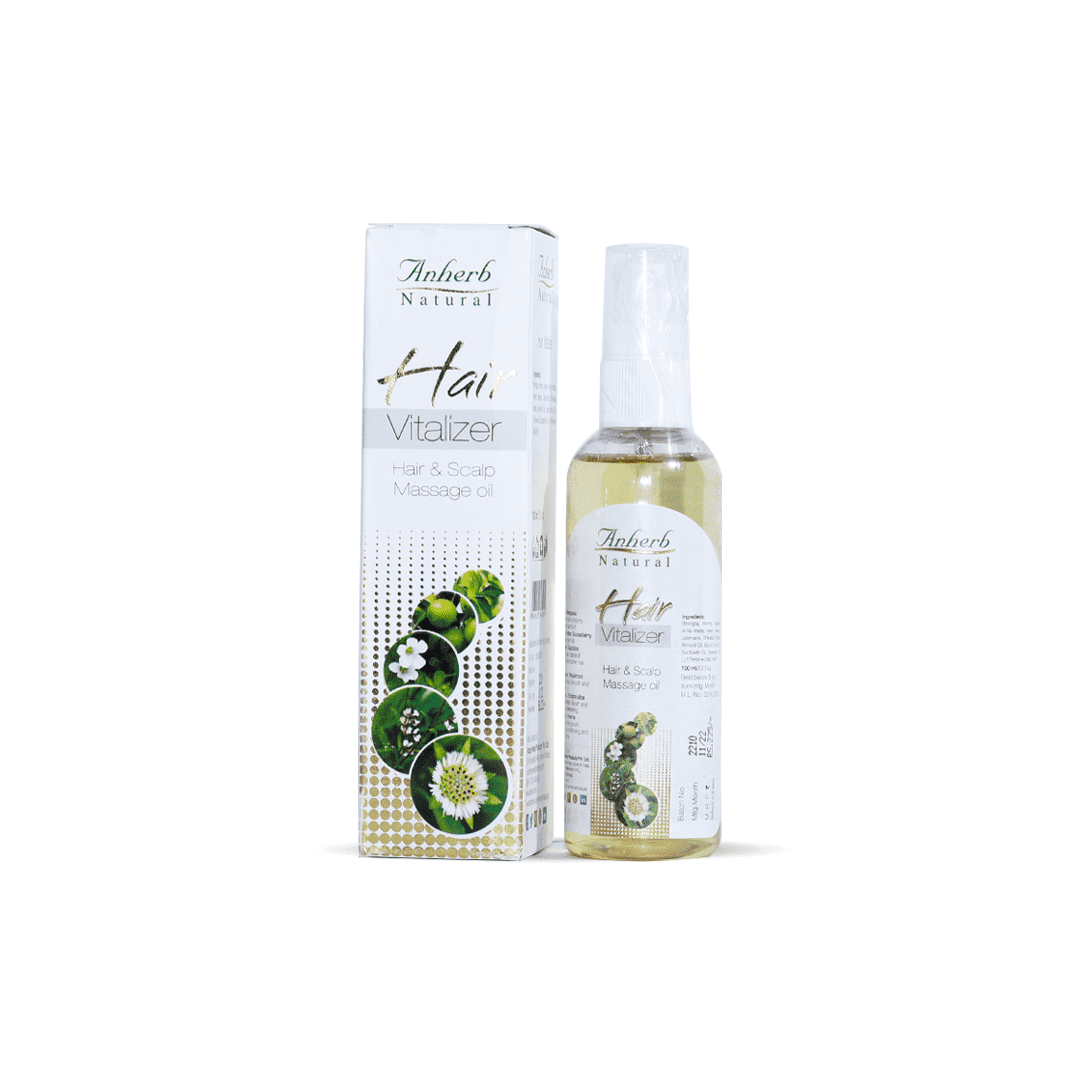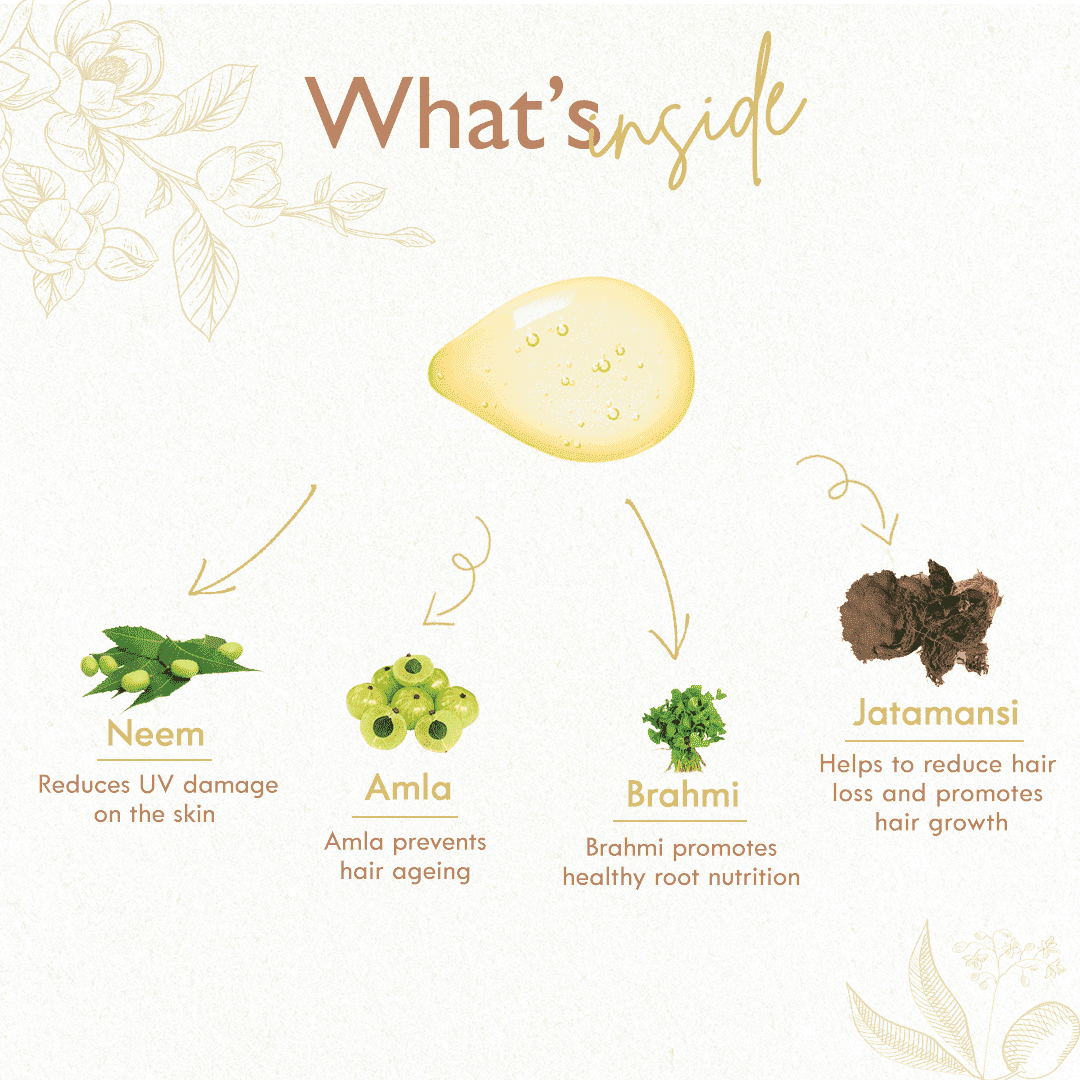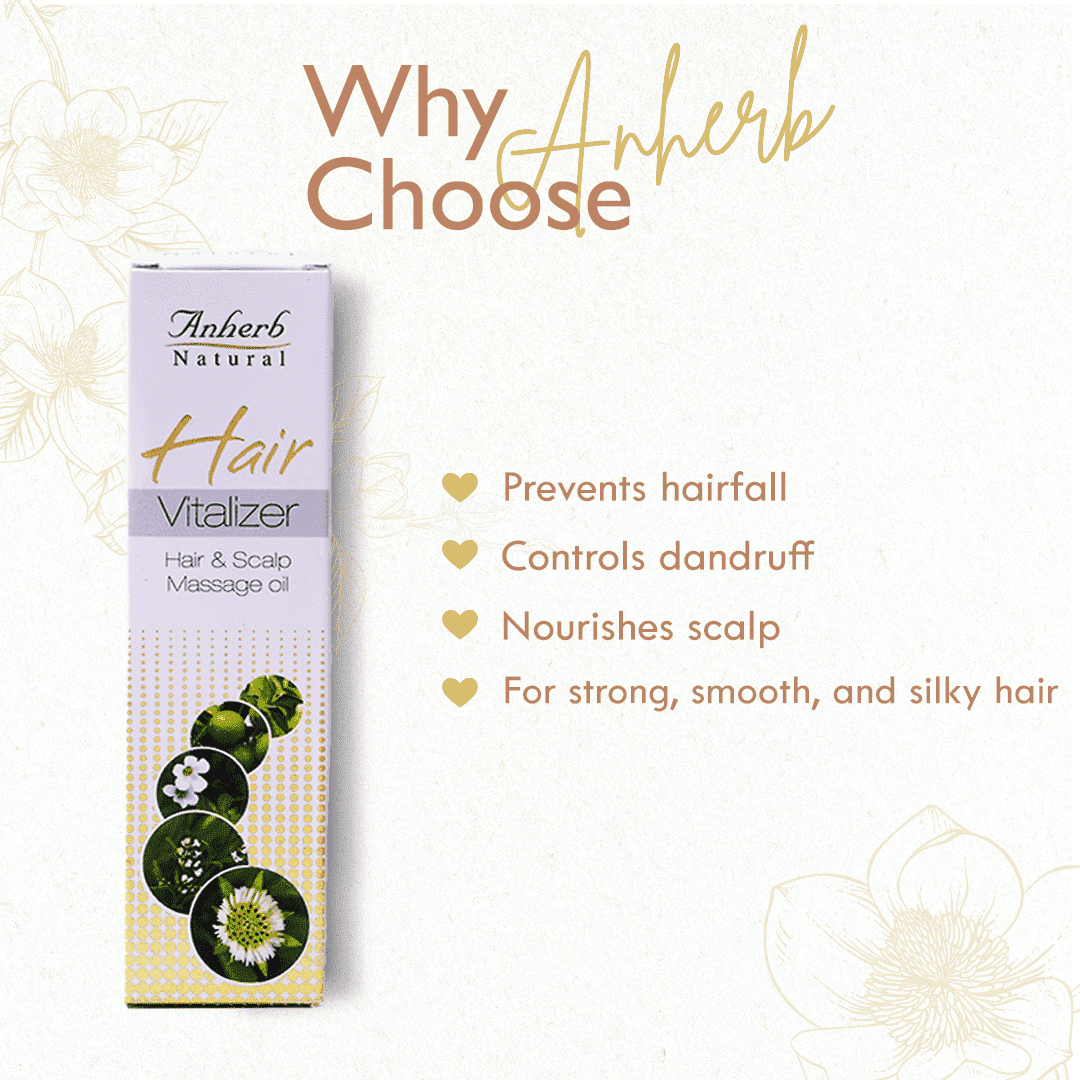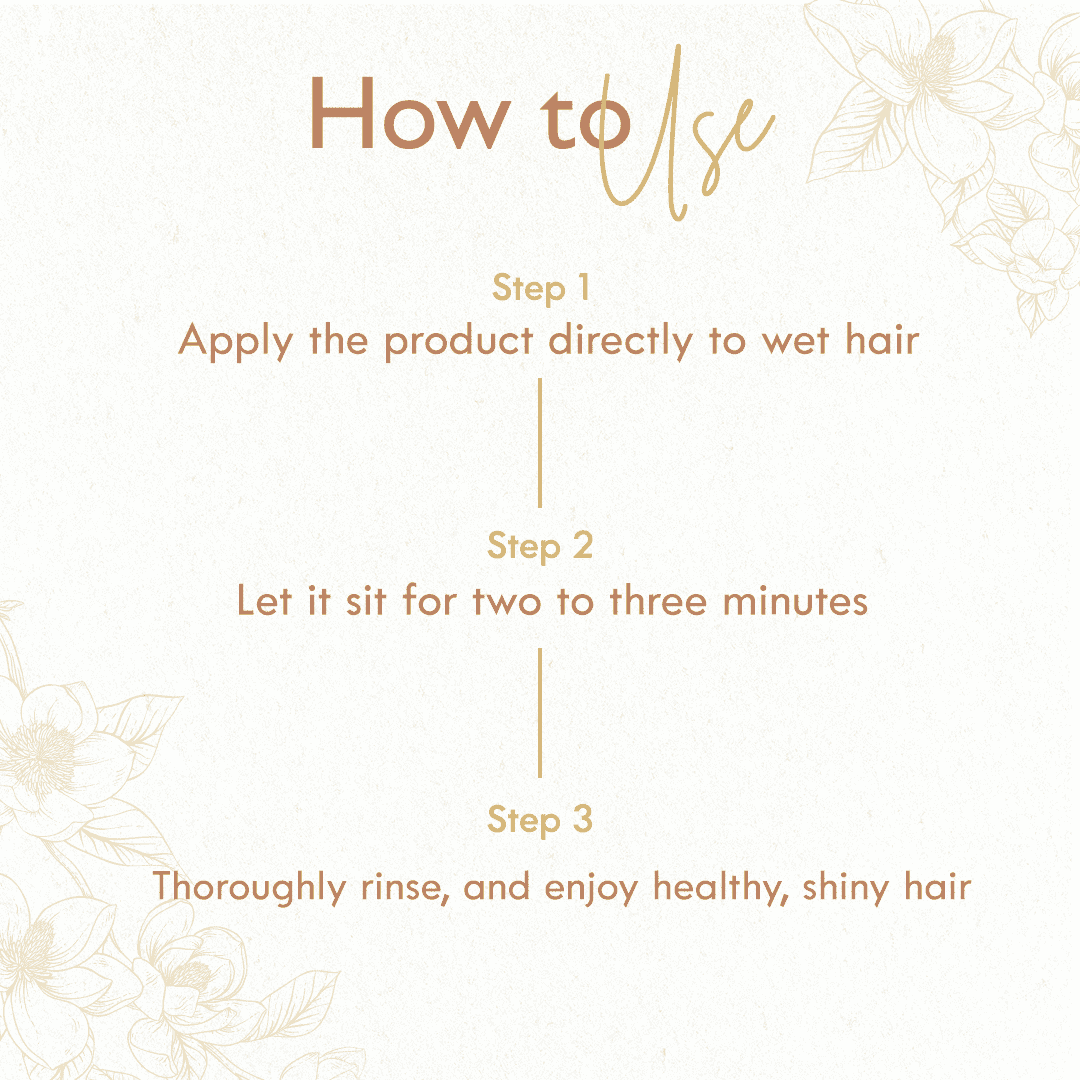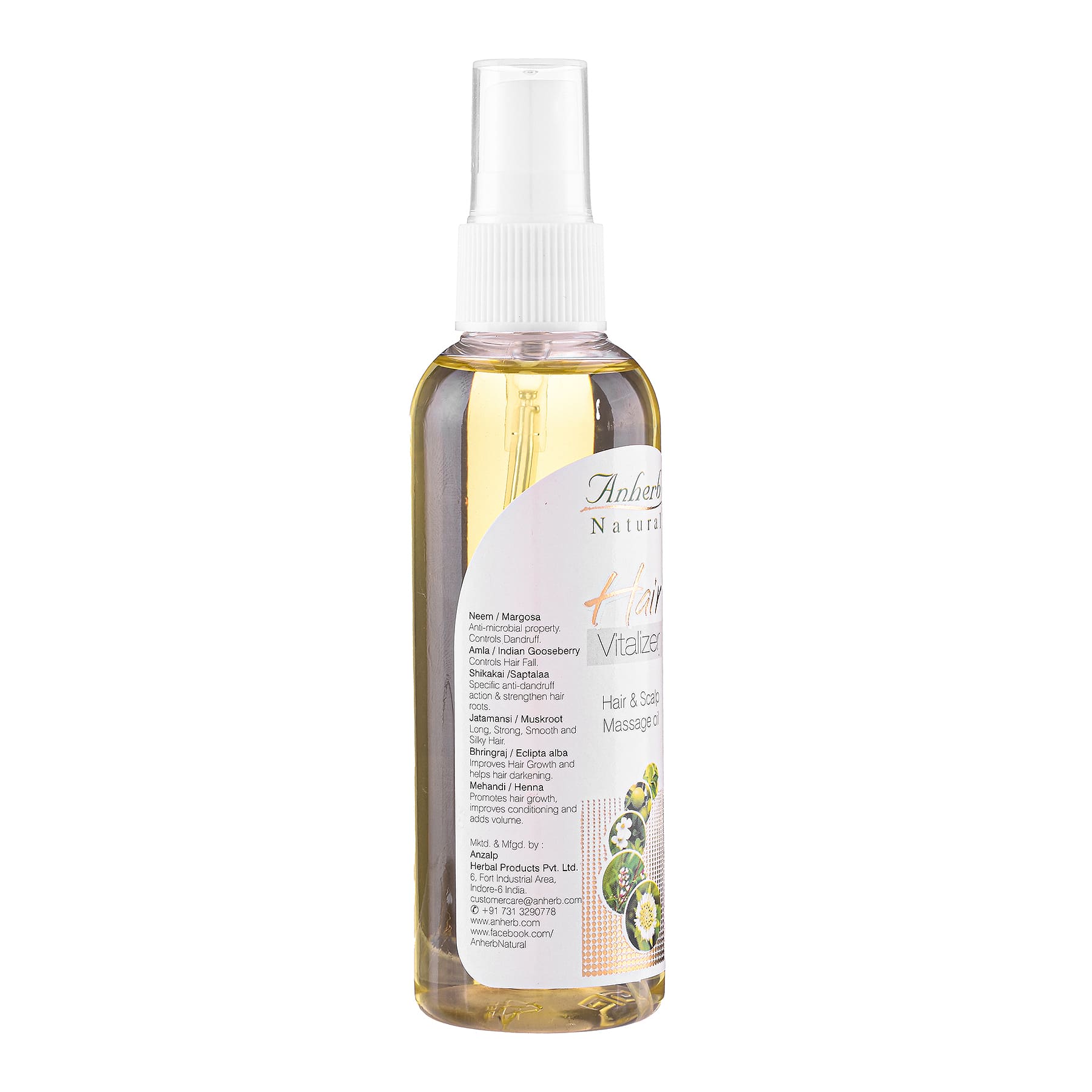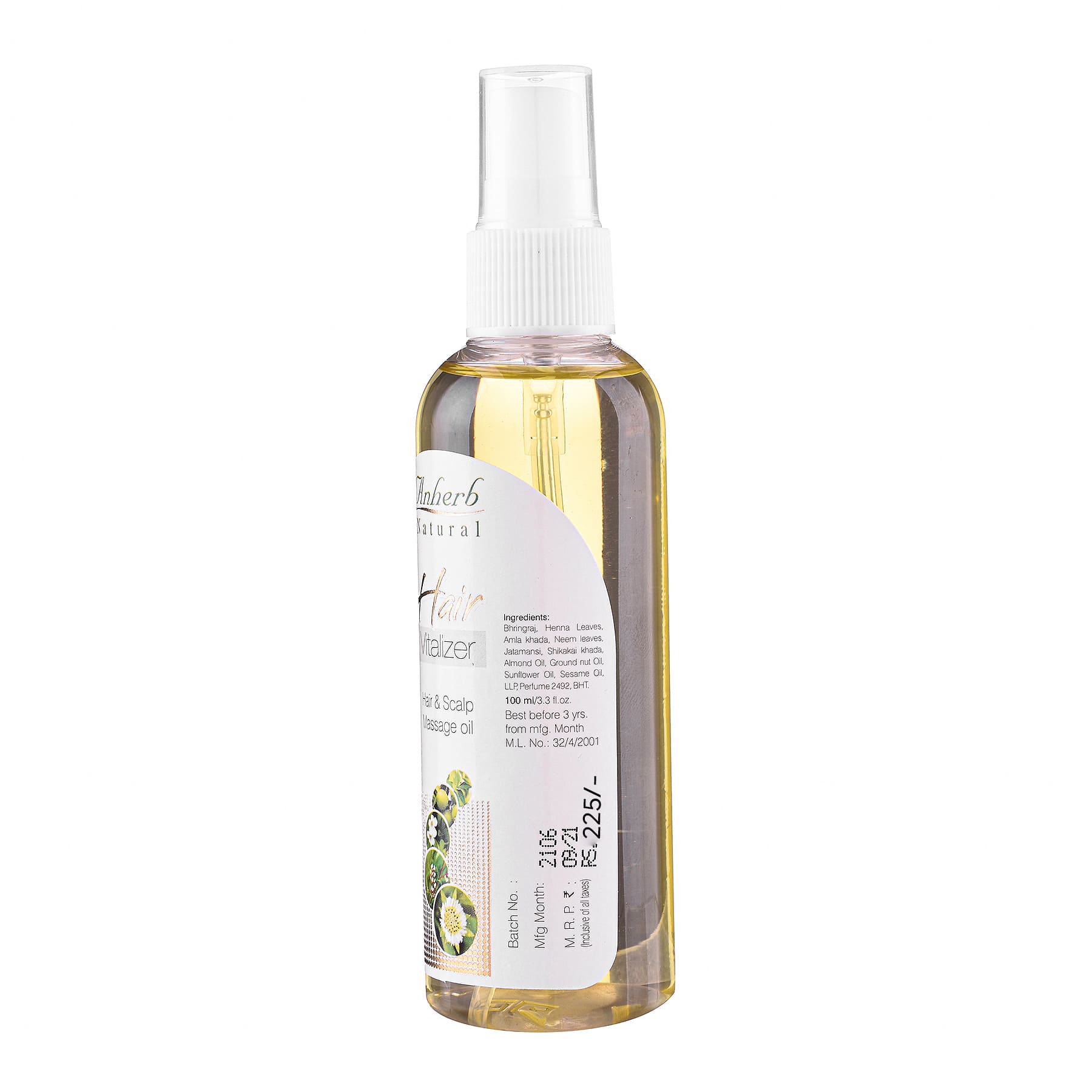 Skincare Experts Since 95'
We at Anherb Natural believe in mastering the art of skin & hair care by using the power of cutting-edge science, technology & nature. With over 27 years of experience in the skincare sector, Anherb Natural is a quality-driven, premium brand that specialises in creating cutting-edge products that are distinctive but natural and give the benefits that are promised. 
Know More