Ice Elixir
Regular price

Rs. 399

Sale price

Rs. 399
Discover the power of Anherb Natural Ice Elixir Niacinamide and elevate your skincare routine which is formulated with the perfect blend of rose water, kiwi extracts, green apple extract, turmeric extracts, niacinamide and mandarin extracts. Experience the nourishing and rejuvenating benefits of this for radiant and youthful skin.
What's inside

Rose Water
Rose water is known for helping to reduce the appearance of facial redness & for calming and toning. With its antibacterial properties, it can balance out your skin's complexion and fight against red and blotchy areas.

Kiwi Extracts
Kiwi is loaded with vitamins, minerals and antioxidants. Apart from nutritional benefits, its anti-inflammatory properties prove to be very beneficial for the skin in general. It is also known for its hydrating and soothing properties.

Green Apple Extracts
Due to its rich composition, green apples have moisturising, emollient, soothing properties and many skin care benefits for oily, acne and dull skin. They improve the skin's texture, brighten and refresh it.

Turmeric Extracts
Turmeric contains antioxidants and anti-inflammatory components. These characteristics provide glow and lustre to the skin. Turmeric may also revive your skin by bringing out its natural glow.

Niacinamide
Niacinamide locks in water molecules traps moisture and makes skin soft and glowing. It also effectively minimizes the size of pores and controls the amount of sebum produced. All in all, niacinamide delivers spot-free radiant skin.

Mandarin Extract
The Mandarin extract is anti-ageing, anti-inflammatory, antibacterial, anti-fungal and anti-microbial. With its high levels of vitamins, minerals and antioxidants, this essential ingredient promotes the growth of new skin cells and tissues.

Benefits

Calming & Toning
Hydrating & Soothing
Brightening & Refreshing
Antiseptic & Radiance Boosting
Depigmentation & Pore-Refining

Direction of use

Add 15-20 drops of Niacinamide Ice Elixir to the Face Ice Roller.
Shake it well and keep it to freeze.
Apply the Face Ice Roller as per the direction given for youthful and brighter skin.


Share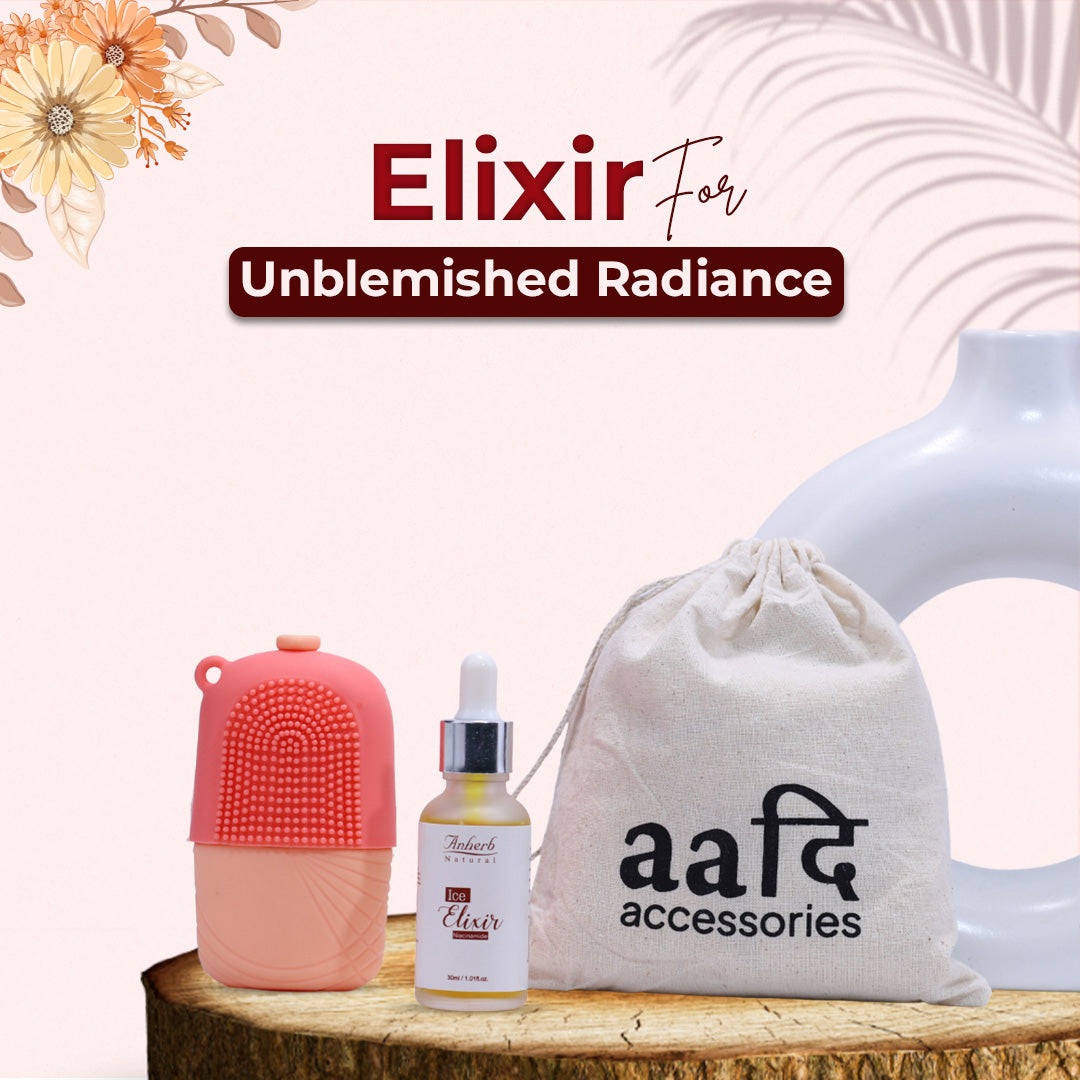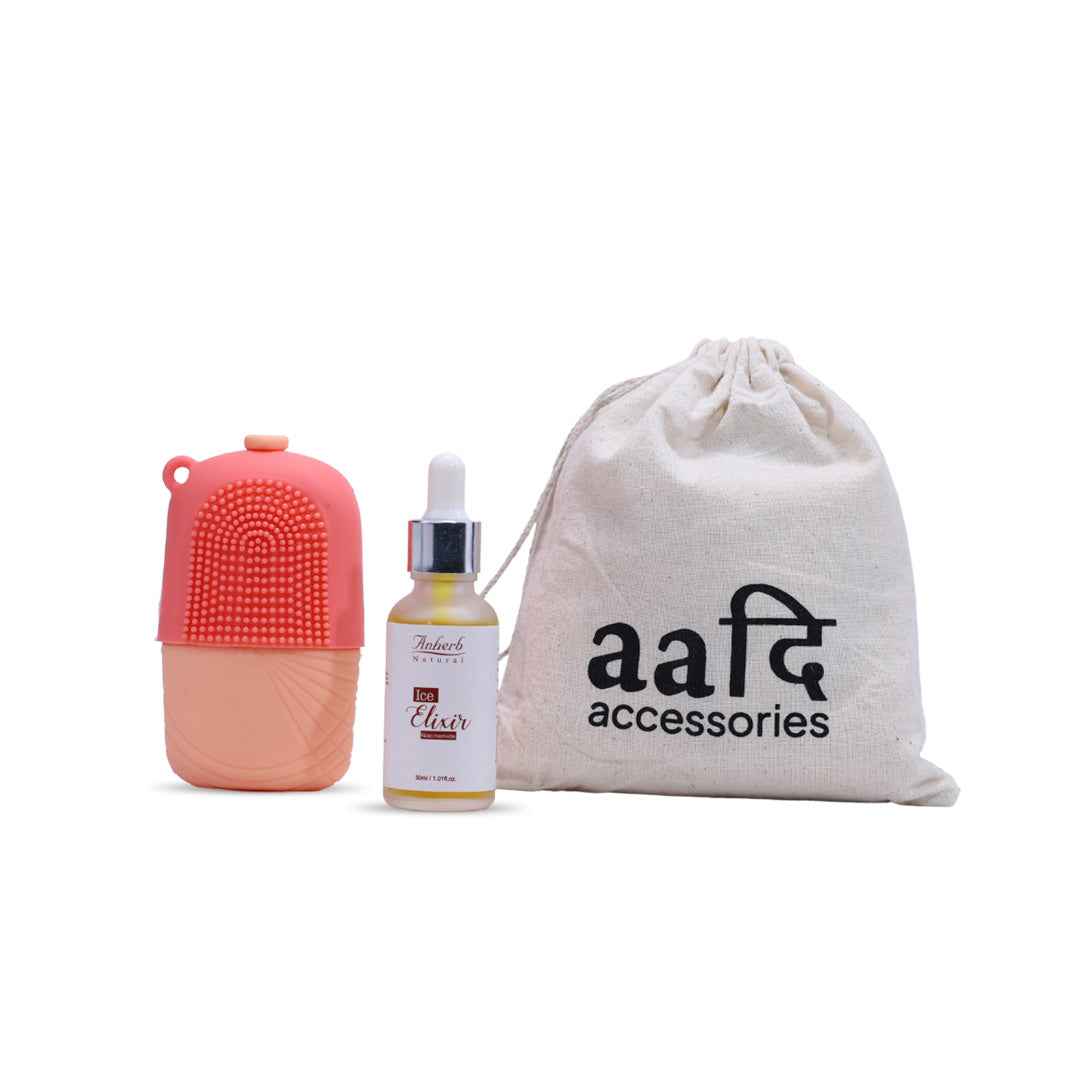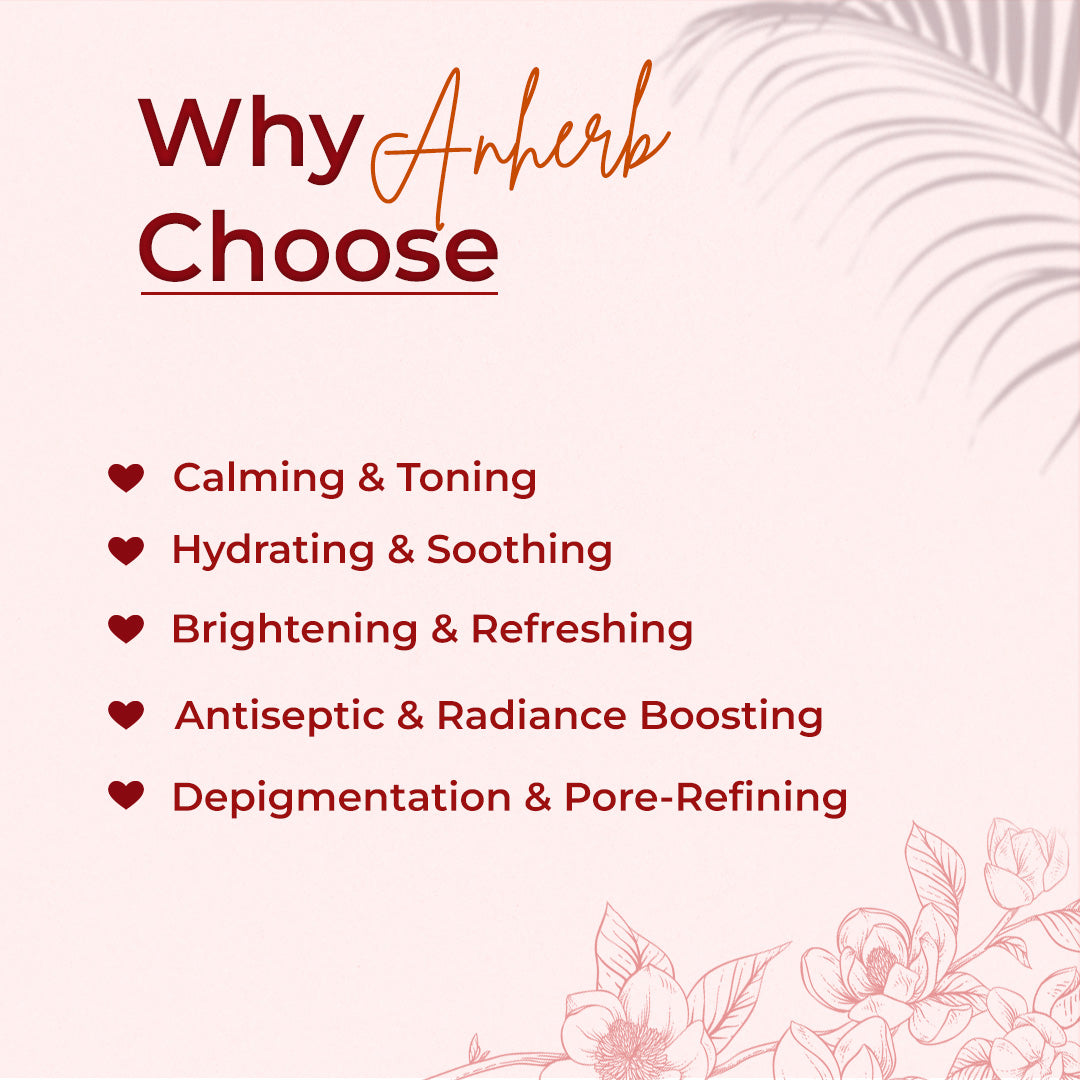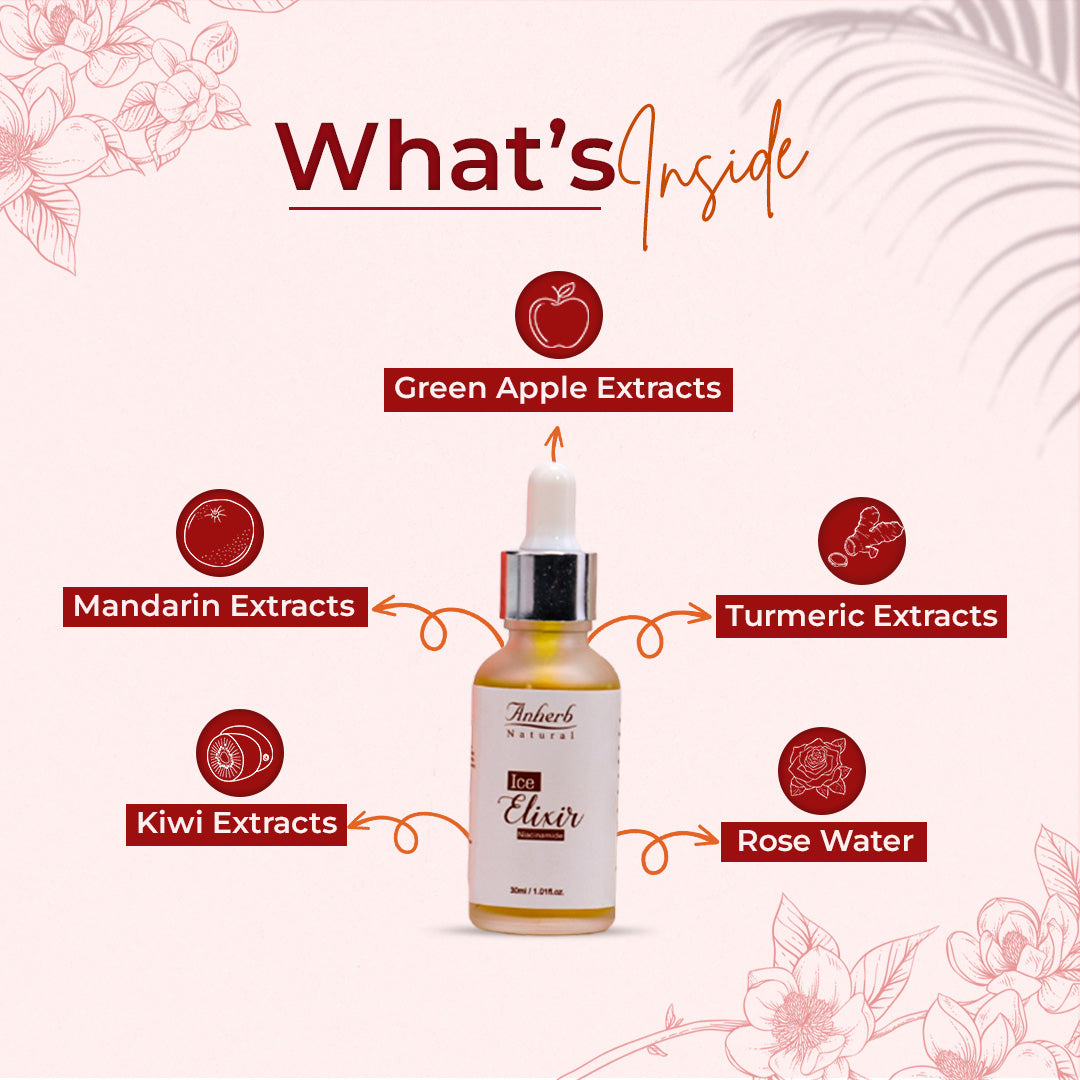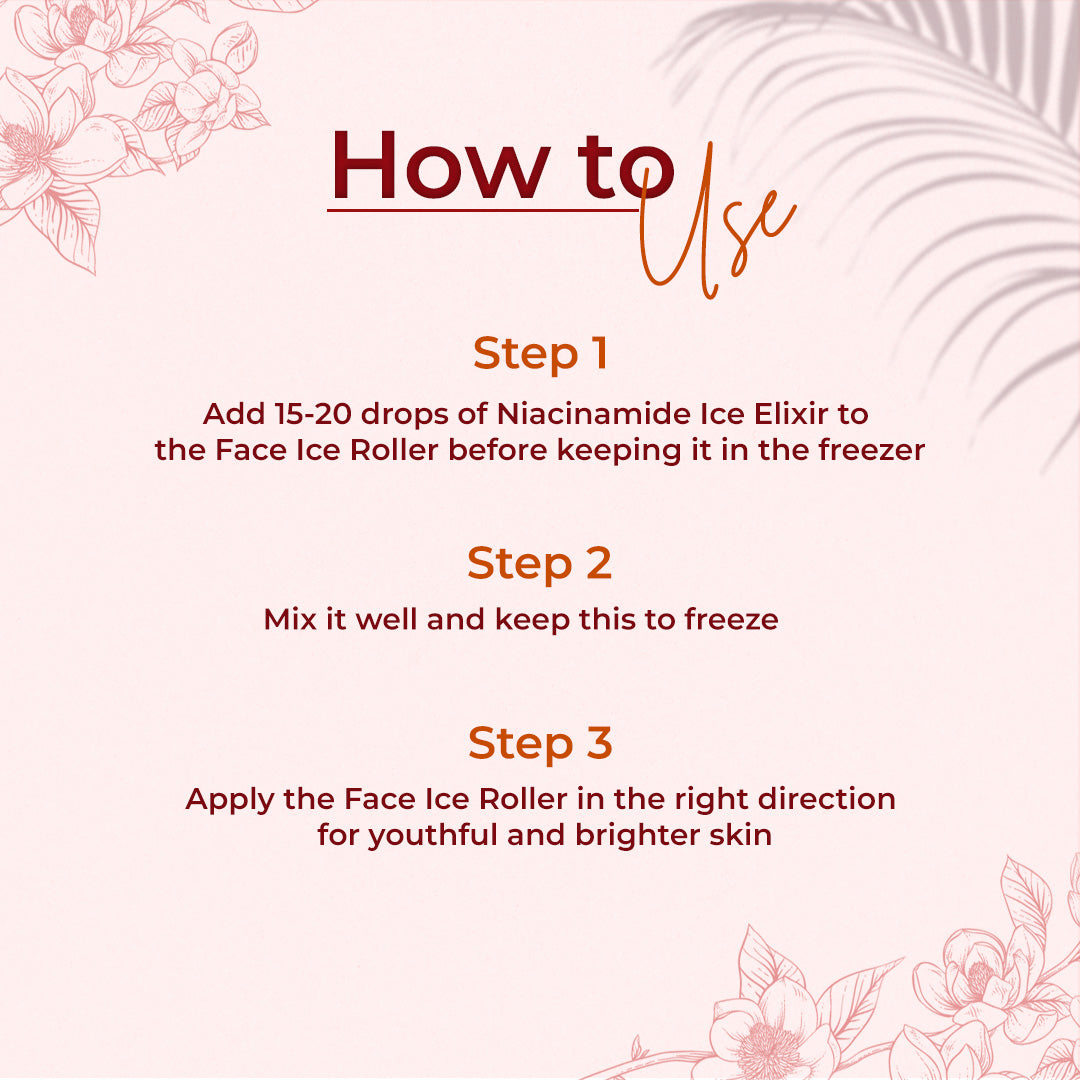 Skincare Experts Since 95'
We at Anherb Natural believe in mastering the art of skin & hair care by using the power of cutting-edge science, technology & nature. With over 27 years of experience in the skincare sector, Anherb Natural is a quality-driven, premium brand that specialises in creating cutting-edge products that are distinctive but natural and give the benefits that are promised. 
Know More