Face Wash - Sandal & Saffron - 100ml
Regular price

Rs. 210

Sale price

Rs. 210
Anherb's Sandal & Saffron Face Wash is enriched with pure Mysore Sandal, rich Kashmiri Saffron, and fresh Himalayan Spring Water, known for its purity and pristine nature. While its impurity-free nature makes it a great fit for sensitive skin, this exotic blend works as an elixir for dull skin.
What's inside

Sandal Extract (Chandan): Sandalwood oil contains antioxidants that help maintain the buoyancy and structure of the skin cells. It also reduces dryness and replenishes the moisture in the skin, increasing elasticity.

Saffron Extract (Kesar): Kesar is rich in medicinal, antibacterial, and pharmacological properties, making it a go-to ingredient for home-based skincare routines. It helps fight acne, pigmentation, and inflammation and treats dark spots. It is also rich in antioxidants, vitamins, and minerals that help enhance skin tone.

Himalayan Spring Water: This spring water is one of the cleanest sources of fresh water in the world since it is filtered and refined by nature as it runs underground for an extended period of time. It helps in creating a gentle base for the fusion of such exotic ingredients which are perfect for sensitive skin.

Benefits

• Removes excess oil & dirt
• Retains natural moisture in the skin
• Helps deep cleanse pollution and heat
• Brighten complexion
• Tones & rehydrates skin

Direction of use

Moisten your face & neck, and take a small amount on your palm. Apply the facewash gently, work it into a lather on your face for a minute, and then rinse well to feel the freshness of your skin.

Share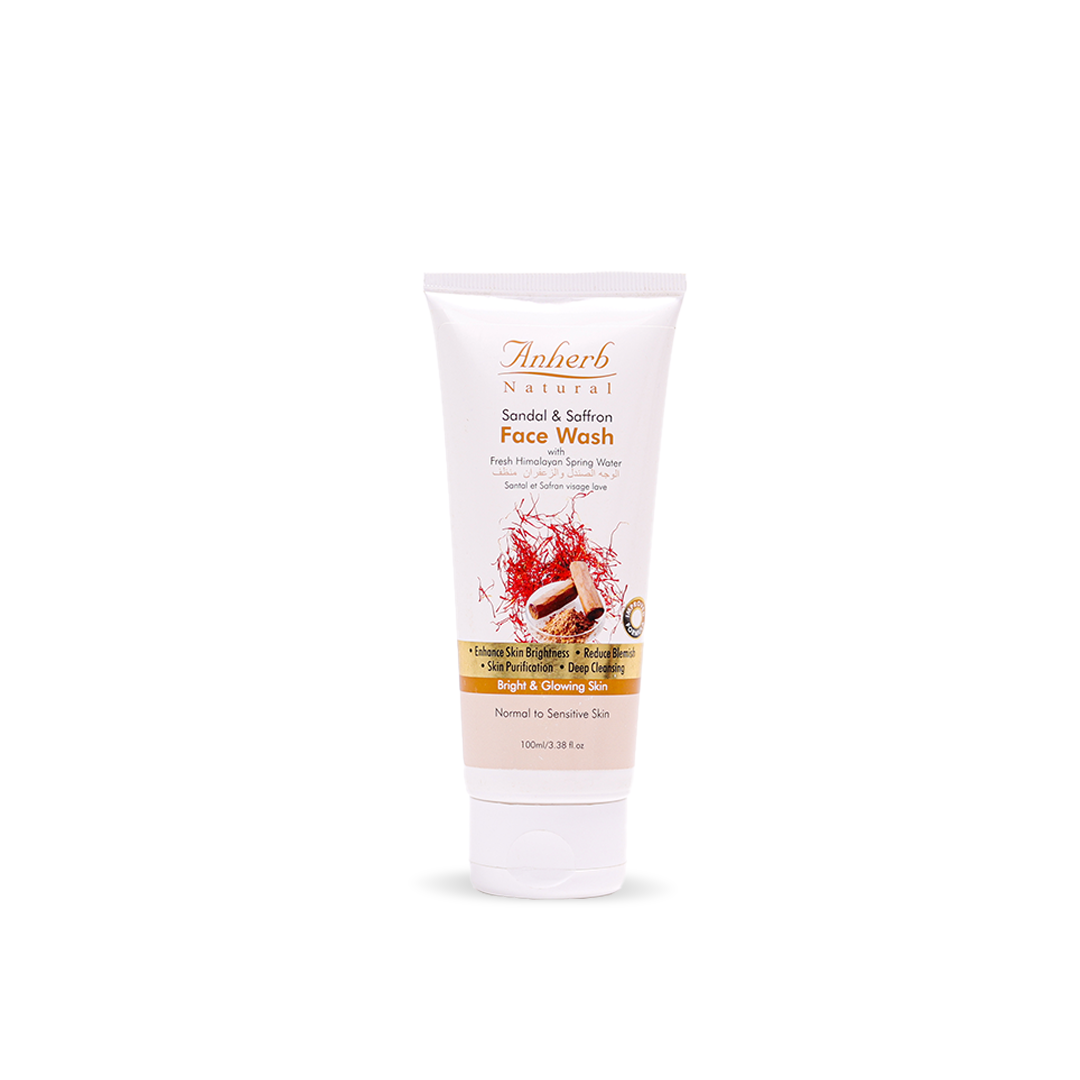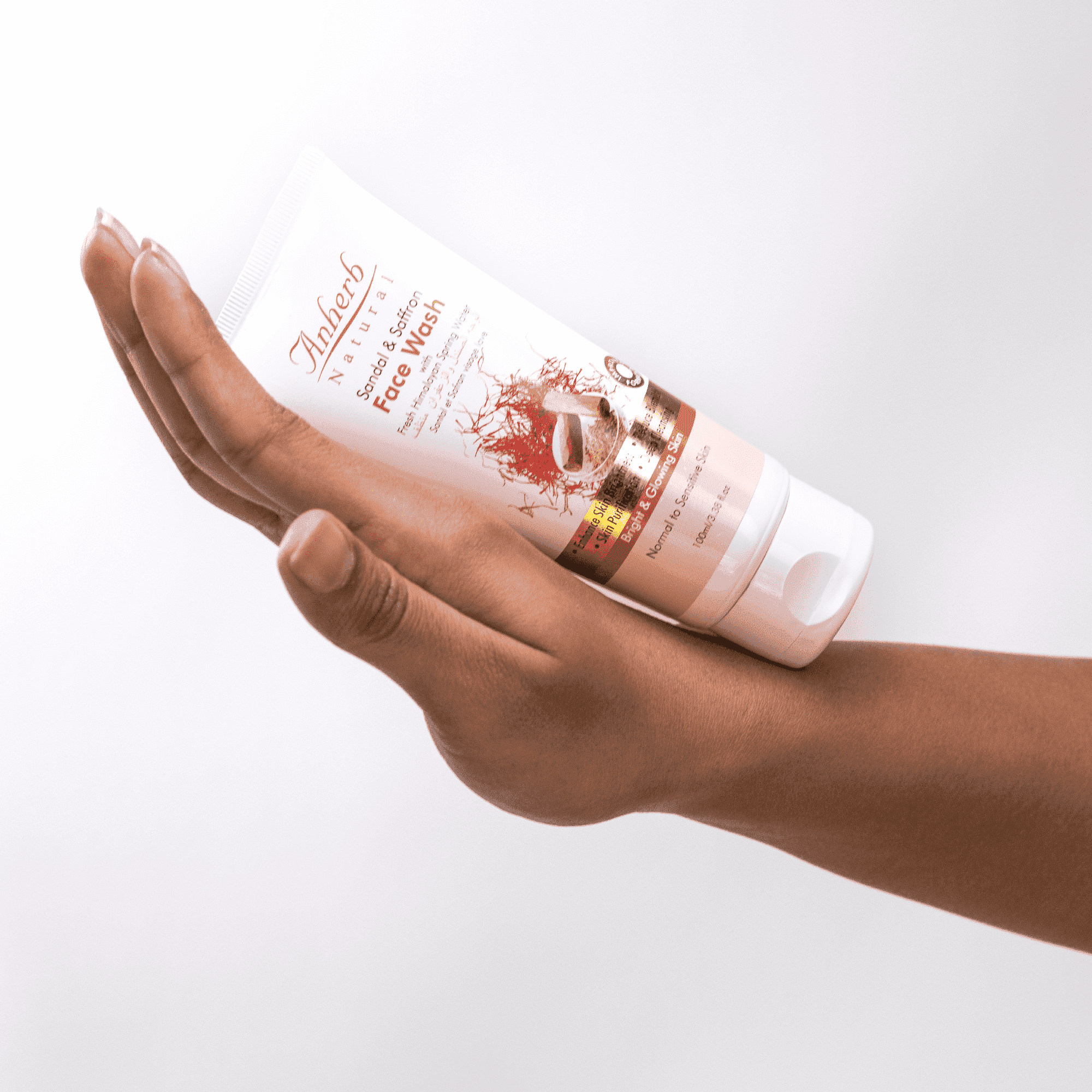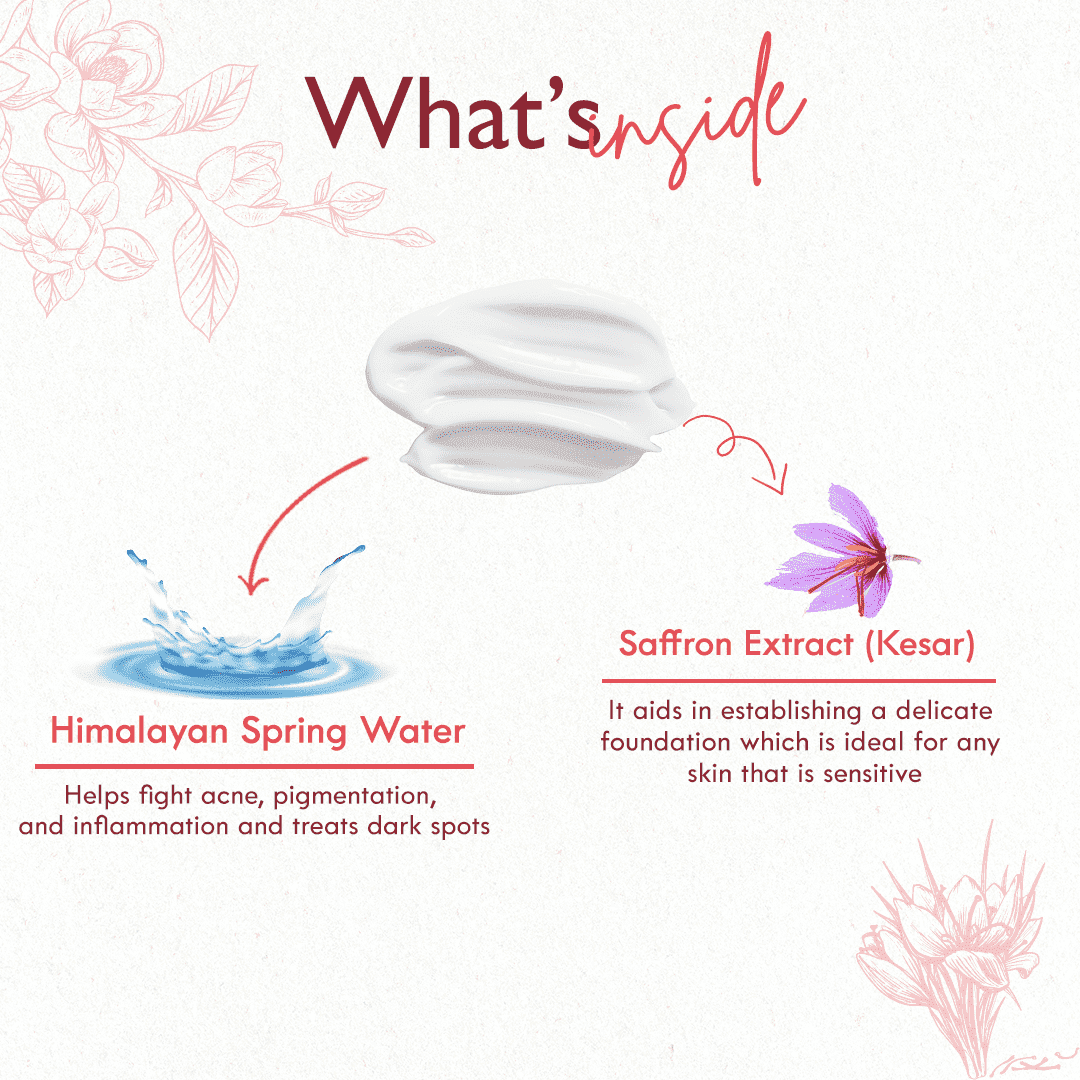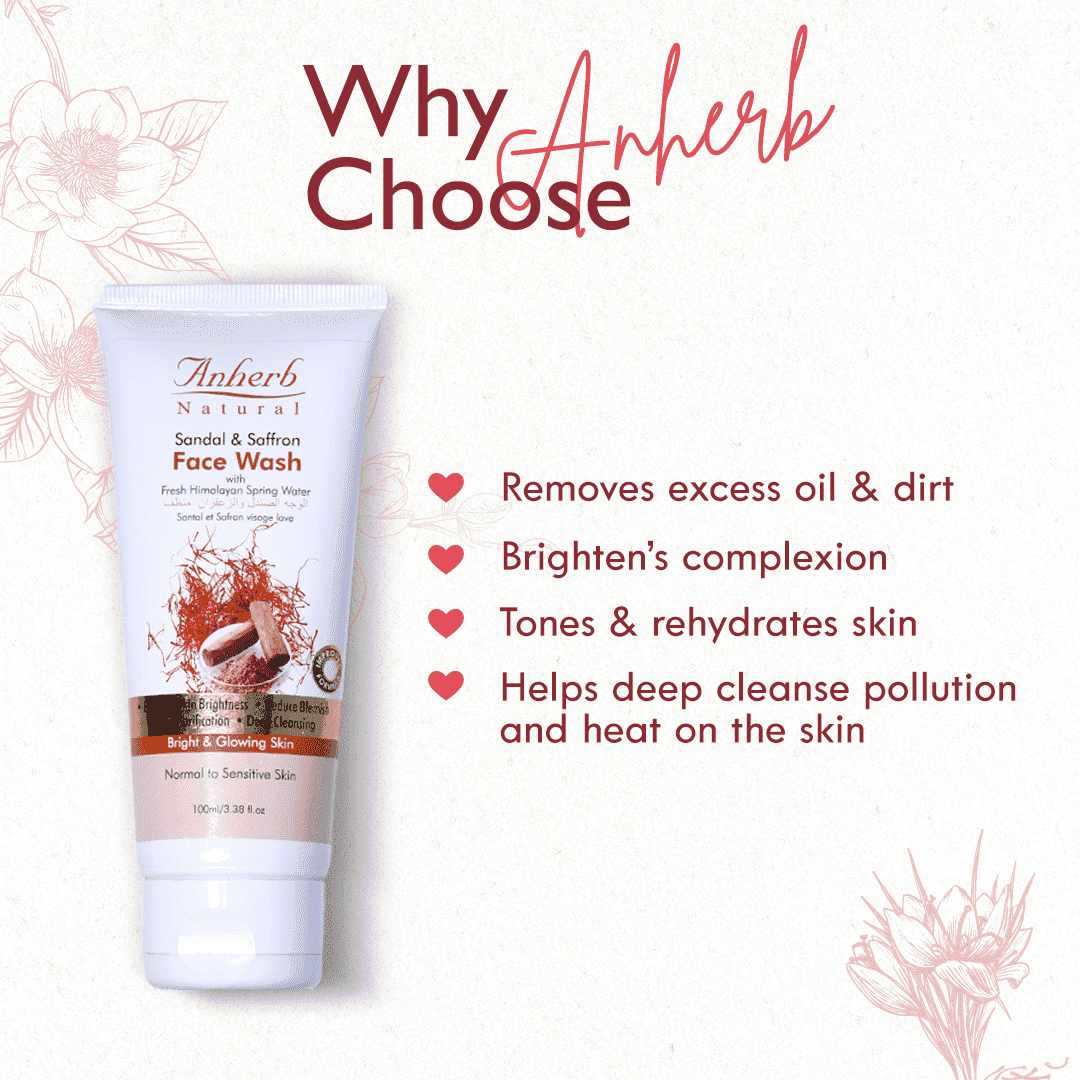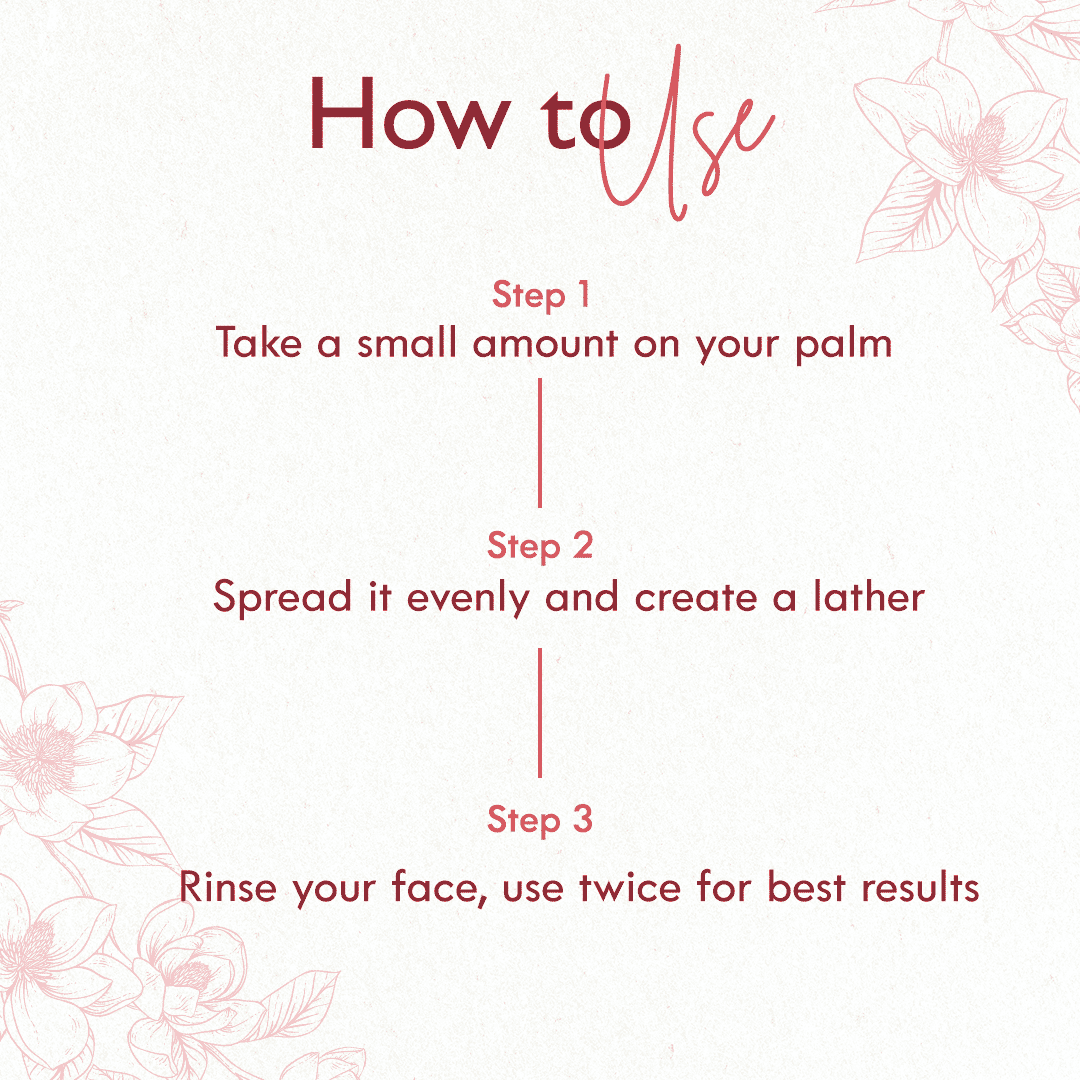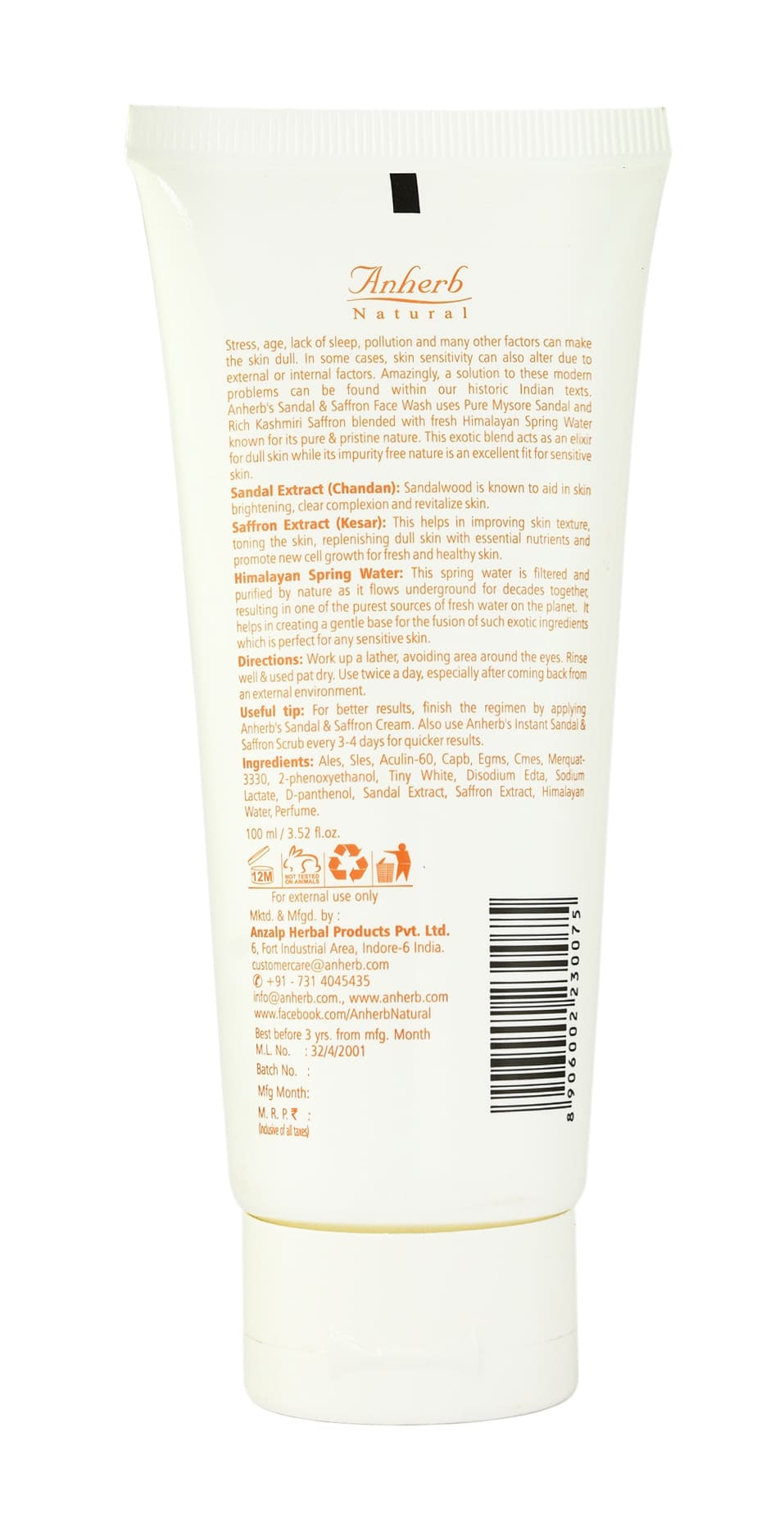 Skincare Experts Since 95'
We at Anherb Natural believe in mastering the art of skin & hair care by using the power of cutting-edge science, technology & nature. With over 27 years of experience in the skincare sector, Anherb Natural is a quality-driven, premium brand that specialises in creating cutting-edge products that are distinctive but natural and give the benefits that are promised. 
Know More